Pope Emeritus Benedict XVI Celebrates 90th Birthday, Expresses Gratitude to God
Pope Emeritus Benedict XVI expressed gratitude to God for the years he has been blessed with as he celebrated his 90th birthday with an intimate Bavarian-themed party at the Vatican.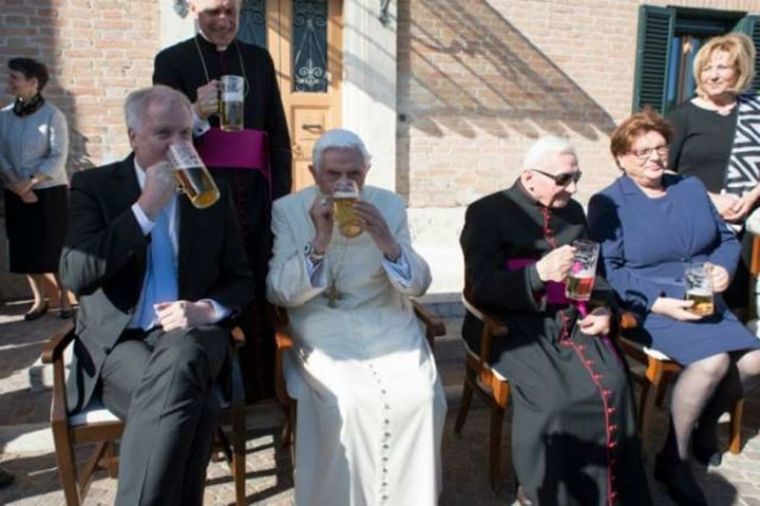 The former pontiff addressed the visitors who came to celebrate his birthday on Monday at the Mater Ecclesiae monastery, the Catholic News Agency reported.
"My hearts is filled with gratitude for the 90 years that the good God has given me," said Benedict. "There have also been trials and difficult times, but through it all He has always led me and pulled me through, so that I could continue on my path."
The 90th birthday of Pope Francis' predecessor was on April 16, Easter Sunday. As such, his birthday celebration was held the next day instead.
Benedict's elder brother, Msgr. Georg Ratzinger, attended the party. Archbishop and personal secretary of the pope Georg Gänswein was also present. Some 50 close friends of Benedict including the Bavarian Prime Minister Horst Seehofer traveled all the way from Bavaria to spend time with him on his intimate birthday celebration.
In true Bavarian style, beer and pretzels were served to the guests.
At one point, the former head of the Roman Catholic Church enjoyed a pint of beer himself.
Benedict also gave his thanks to the visitors who took time to spend the afternoon with him.
"I am glad that we were able to gather together under the beautiful blue Roman sky," he said. 
He ended his short speech with a blessing to his guests. "Carry my greetings home, as well as my gratitude to you. How I enjoy to continue loving and walking about amidst our landscapes in my heart."
Benedict, whose real name is Joseph Ratzinger, retired from the papacy in 2013. He was the first pope to step down for the last six centuries. Pope Francis replaced him as the head of the Roman Catholic Church.