New Hampshire Lawmaker Calls Pope 'Anti-Christ' for Dissing Trump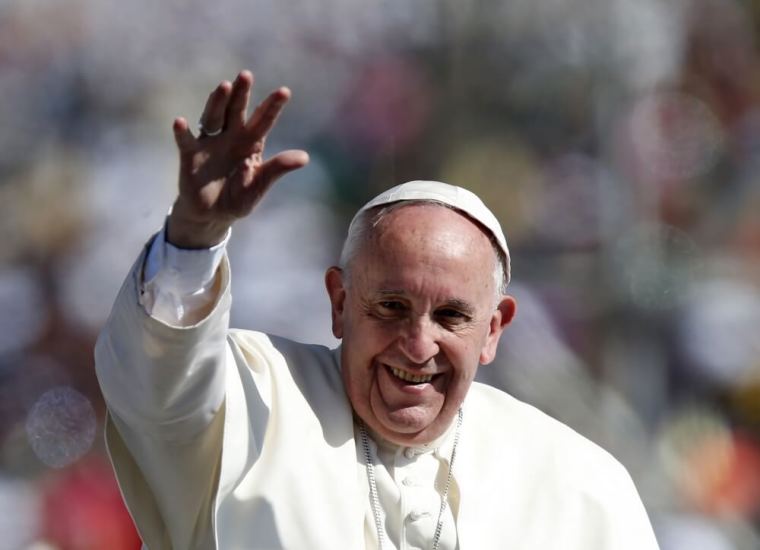 A New Hampshire lawmaker has described Pope Francis as the "anti-Christ" for comments he made regarding Republican presidential candidate Donald Trump.
In a recent Facebook post, Susan DeLemus, R-Rochester, shared Psalm 31:14-18 of the Geneva Bible, which states, in part, "Let me not be confounded, O Lord: for I have called upon thee: Let the wicked be put to confusion, and to silence in the grave. Let the lying lips be made dumb, which cruelly, proudly, and spitefully speak against the righteous."
In a thread of comments regarding the Psalm, DeLemus said that the verse is in reference to the pope being the "anti-Christ."
"The Pope is the anti-Christ. Do your research," DeLemus wrote, adding in another comment that she's "not sure who the Pope truly has in his heart."
The Republican representative clarified to Politico that her Facebook comment was referencing the entire Catholic papacy, rather than Pope Francis.
"I was actually referencing the papacy. And what I wrote after that 'do your research,' if you read the Geneva Bible, which is the Bible I use when we study, the commentary is — actually by the founders of the United States actually, the Protestant Church — their commentary references the papacy as the anti-Christ," DeLemus said.
The lawmaker's Facebook post came shortly after Pope Francis criticized Trump for his plans to build a wall between Mexico and the U.S.
The pontiff made his comments while en route from Mexico to the Vatican last week, saying it "is not Christian" to build walls.
"A person who thinks only about building walls, wherever they may be, and not building bridges, is not Christian," the pope said after a reporter asked about Trump's plan.
Trump responded, calling the pope's comments "disgraceful."
"For a religious leader to question a person's faith is disgraceful," Trump said last week during a rally in South Carolina.
Other religious leaders have also come out in defense of Trump, including Liberty University President Jerry Falwell Jr. and the Rev. Franklin Graham.
"My advice to the pontiff: Reach out and build a bridge to Donald Trump," Graham shared on Facebook last week. "Who knows where he may be this time next year!"
DeLemus told Seacoast Online in a February 22 interview that she chooses to support Trump not based on his Christianity but rather because she feels he will be the best president for the country.
"I have a problem with something everyone is doing, and no one is perfect, but I look at every candidate and say 'Do I like him the most? Is this person doing more of what I like?'" DeLemus said, adding "As I watch, I think I'm agreeing with more of what Donald Trump says and I think he's electable. I'm not looking for someone who is worthy of being a pastor. I'm looking for someone who can keep his word and has the wherewithal to do it."
"I already have a savior for my soul. I'm looking for someone who can handle the financial ruin of the United States and turn this ship around," DeLemus added.