Pope Francis Appoints 3 Women to Major Doctrinal Body in 'Historic' Move for Catholic Church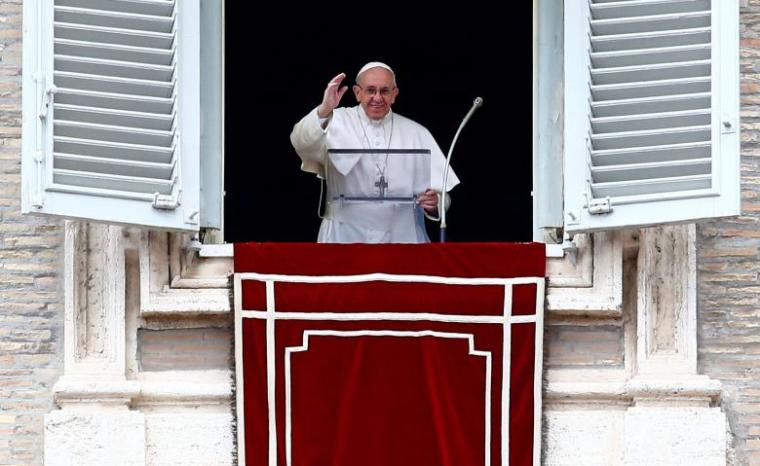 Pope Francis has appointed three female theologians to its prominent Congregation for the Doctrine of the Faith, which is being lauded as a historic move for the Roman Catholic Church.
The Vatican announced on Saturday the appointment of five new consulters, including three women, to the CDF, the church body which is tasked with defending Catholic doctrine.
The three women are Pontifical Gregorian University professor Linda Ghisoni, undersecretary for the Dicastery for Laity, the Family and Life; professor Michelina Tenace, head of the department of fundamental theology at Pontifical Gregorian University; and Laetitia Calmeyn, nurse and teacher of theology at the College des Bernardins in Paris, France.
This marks the first time that women and laity were appointed to the CDF, a move that the Vatican paper L'Osservatore Romano labeled "historic."
The other two appointees were priests: Fr. Sergio Paolo Bonanni, who teaches theology at the Gregorian University, and Diocese of Rome judge and professor Fr. Manuel Arroba Conde.
This is not the first time that Pope Francis has appointed women to positions in the Church traditionally excluded to men. In January 2017, Francis appointed two lay women to the Congregation for Divine Worship.
"Francis has also established a commission to examine female deacons and has named women to senior roles inside the Vatican, including at the department for laity, family and life," noted the U.K. Catholic publication the Tablet.
Despite efforts to appoint more women to Vatican positions, Francis is also on record as having maintained opposition to the ordination of women.
In November 2016, a Swedish reporter asked Francis whether the Catholic Church was going to ordain women in the near future.
In response, the pontiff cited a 1994 document by Pope John Paul II that reaffirmed the Church's official opposition to female ordination.
"St. Pope John Paul II had the last clear word on this and it stands, this stands," Francis said, Reuters repored. When asked if this meant women would never be ordained, the pope added "it is going in that direction."
In response to the 2016 comments, the Women's Ordination Conference released a statement saying they were "profoundly disappointed" by the pope's comments.
"The Church cannot be afraid to examine customs when they no longer communicate or resonate with the Gospel. A Church that is not open to the gifts of half of its membership is unsustainable and out-of-touch with the needs of its people," said the WOC.