Pope Francis Asks Renowned Atheist Not to Convert to Catholicism?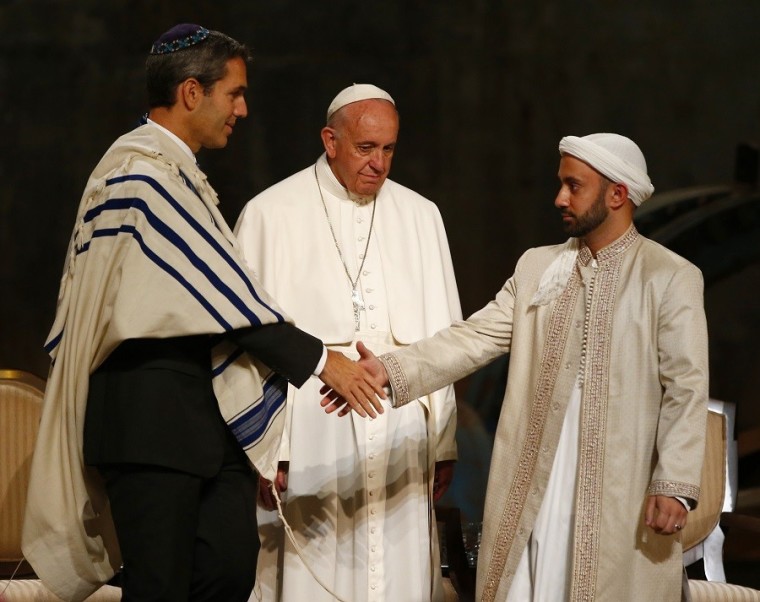 Italian atheist journalist Eugenio Scalfari has claimed that Pope Francis asked him in one of their interviews not to convert to the Catholic faith, though Catholic observers are noting it is likely the pontiff was being humorous.
The National Catholic Register reported in a story earlier this week that Scalfari, who has interviewed Francis on a number of occasions, spoke last week at the 40th anniversary of his La Repubblica newspaper about his relationship with the Roman Catholic Church leader.
"Many atheist friends have asked me: you now have such affection for Pope Francis that there's a risk you'll convert," he said.
The journalist revealed that he has mentioned his friends' concerns to Francis, but the pope indicated he does not expect Scalfari to convert.
"Since I want to talk to an atheist, because he stimulates me and I stimulate him, then if you convert, I've got to find another like you and it would be a hell of a job, so don't convert!" Francis allegedly told him.
Scalfari added: "A pope that speaks like this … then I embraced him and he embraced me."
The Register pointed out in a commentary that even if Scalfari is giving a truthful account of the Vatican leader's words, it is likely that the pope "meant it as a joke, which would be in keeping with Francis' playful humor."
It also noted of another interview between Francis and Scalfari in 2013, where the pontiff spoke out against proselytism, and urged truthful dialog instead.
"Proselytism is solemn nonsense, it makes no sense. We need to get to know each other, listen to each other and improve our knowledge of the world around us," Francis said at the time.
Francis has talked about atheists and their place in the world in past speeches, and in a May 2013 sermon he said that non-Catholics and atheists can do good as well.
"The Lord has redeemed all of us, all of us, with the Blood of Christ: all of us, not just Catholics. Everyone! 'Father, the atheists?' Even the atheists. Everyone! And this Blood makes us children of God of the first class!" Francis said at the time.
"We are created children in the likeness of God and the Blood of Christ has redeemed us all! And we all have a duty to do good. And this commandment for everyone to do good, I think, is a beautiful path towards peace," he added.