Pope Francis Cancels 'Noah' Meeting With Russell Crowe, Director Darren Aronofsky
Film Is 'Powerful, Fascinating, Resonant'; Crowe Tried to Convince Pontiff to See Advance Screening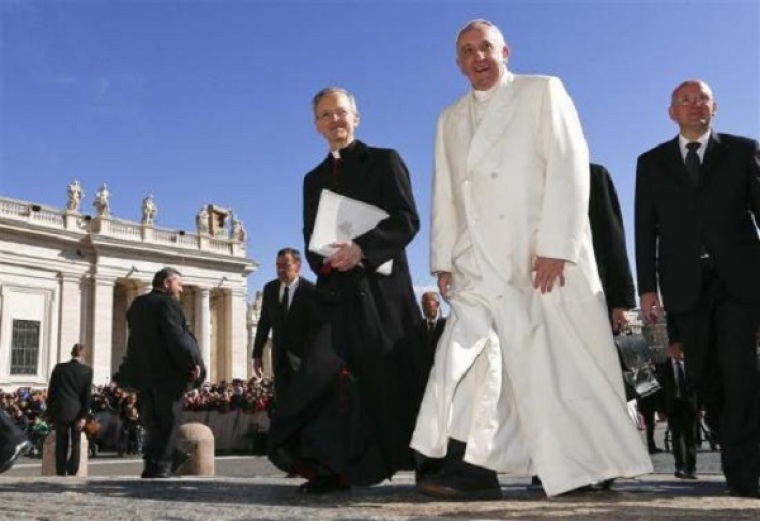 Pope Francis canceled a tentative "Noah" meeting with actor Russell Crowe and director Darren Aronofsky over fears that the meeting would be leaked to the press. While the film executives behind the biblical epic have admitted at religious groups' insistence that "Noah" is only "inspired" by the Old Testament story, a photo op with the Pope could have functioned as a tacit endorsement.
The Pope was scheduled to meet with Crowe, Aronofsky, Paramount vice chair Rob Moore and a host of other creatives involved with "Noah" at 8:30 a.m. on Wednesday. The execs and crew would have come to the papal general audience in St. Peter's Square in Vatican City.
The Vatican said that proposed meeting would only happen if no one tweeted or reported about the event in advance, Aronofsky confirmed to Variety. Later on, the same issue caused the cancellation by the Pope and Vatican officials, who thought Crowe's appearance in St. Peter's Square would disrupt the event and cause a large commotion because of his celebrity status.
However, Paramount has denied that the meeting was actually scheduled, instead clarifying that they had only reached out to the Vatican to inquire about the opportunity.
"A meeting was never scheduled," a Paramount representative told The Hollywood Reporter.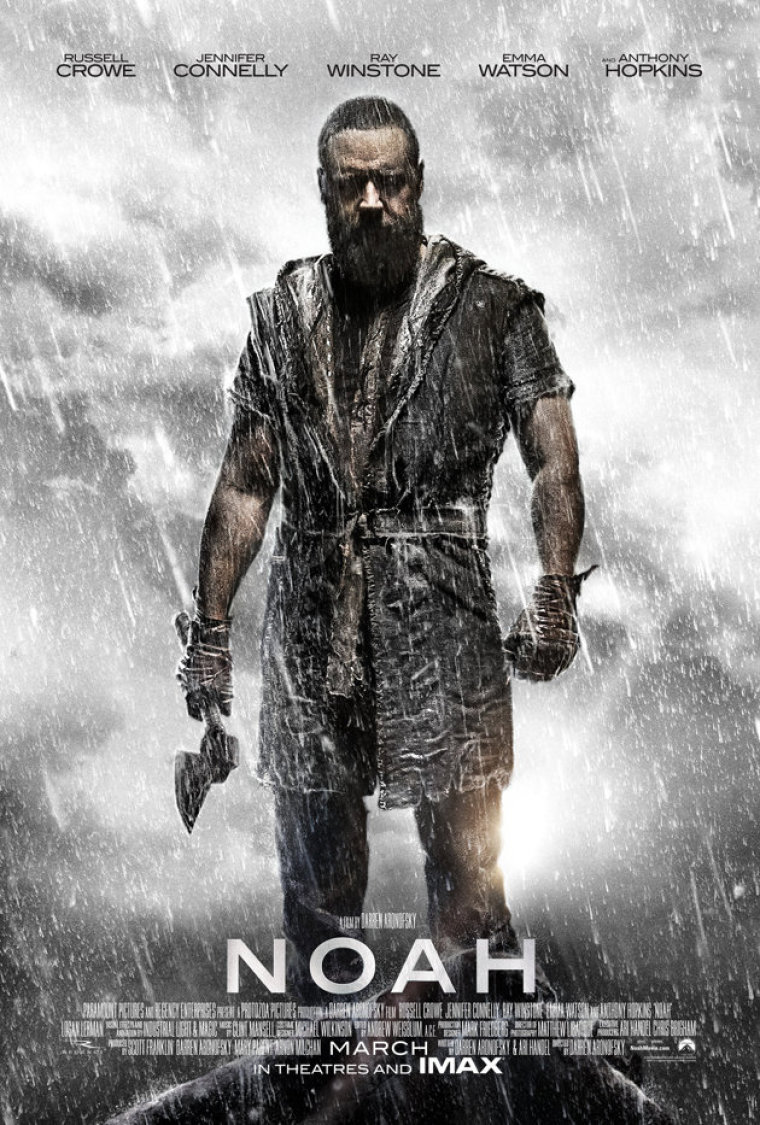 Still, the evidence points to the studio attempting to take advantage of a scheduling opportunity. "Noah" premiered in Madrid, Spain, Monday, and Crowe landed in Italy Tuesday for another press junket. Last month, Crowe himself even reached out to the Pope to convince him to see a screening in advance.
"Dear Holy Father," the 49-year-old actor tweeted, "The message of the film is powerful, fascinating, resonant."
Crowe's characterization of Noah, a man designated by God to continue humanity, was far different when he was promoting the film in Moscow this week.
"[People] consider Noah to be a benevolent figure because he looked after animals: 'Awww, Noah.' It's like, are you kidding me?" the Australian star said. "This is the dude that stood by and watched the entire population of the planet perish. He's not benevolent. He's not even nice."
"At one point in the story, his son says, 'I thought you were chosen because you were good?' And he goes, 'I was chosen because I can get the job done, mate,'" Crowe added.
Christians and other religious groups are divided on whether "Noah" is a positive step forward for faith. While the film could function as a conversation starter to discuss God, others point to the largely secular influence those making the film and the attempt by Paramount to market the movie to faith-based and secular audiences.
"Noah," the $125 million biblical epic, is slated for release in the U.S. on March 28.