Pope Francis Says Protecting the Environment Is 'Ultimate Pro-Life, Pro-Poor, Pro-Family' Issue That Bible Calls Christians to Engage In
Pope Francis Says Protecting the Environment Is 'Ultimate Pro-Life, Pro-Poor, Pro-Family' Issue That Bible Calls Christians to Engage In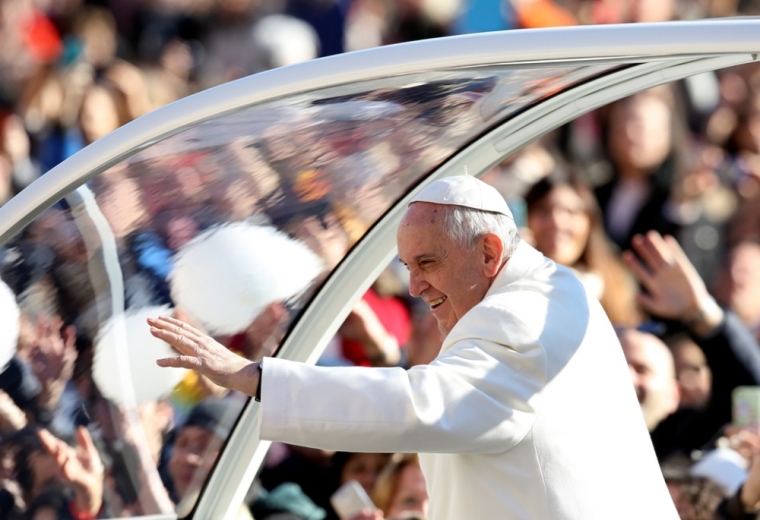 Pope Francis is set to release an encyclical letter which calls the environment the "ultimate pro-life, pro-poor, pro-family" issue that Christians are called to engage in. The Vatican has said that this is not a political statement, but one stemming from biblical teaching.
Catholic News Service reported that Pope Francis is finishing up his encyclical on the environment, set for publication early in the summer, which is set to build on the statements of his predecessors who have urged Christians to focus more on preserving and caring for the environment.
Cardinal Peter Turkson, president of the Pontifical Council for Justice and Peace, said that Francis' pro-environment initiative is not part of a political agenda, but based in biblical teachings.
"When Pope Francis says that destroying the environment is a grave sin; when he says that it is not large families that cause poverty but an economic culture that puts money and profit ahead of people; when he says that we cannot save the environment without also addressing the profound injustices in the distribution of the goods of the earth; when he says that this is 'an economy that kills' — he is not making some political comment about the relative merits of capitalism and communism," Cardinal Turkson said about the upcoming encyclical.
"He is rather restating ancient biblical teaching."
Francis said in a speech in the Philippines in January: "We need to see — with the eyes of faith — the beauty of God's saving plan, the link between the natural environment and the dignity of the human person," Francis said in a speech in the Philippines in January.
In December, Francis said at the major U.N. climate change summit in Peru that the consequences of environmental change represent a "serious ethical and moral responsibility." He warned that the time for action is running out, and said that "we can find solutions only if we act together and agree."
Francis urged a collective response that is free from political or economic influences, one that overcomes mistrust and promotes a culture of solidarity and dialogue.
The Vatican leader has also argued that people have an obligation to respect the natural order, comparing the traditional family unit with ecology.
He said back in November that "the crisis of the family has produced a human ecological crisis, for social environments, like natural environments, need protection."
Similarly, Pope Benedict XVI wrote in his 2009 encyclical "Caritas in Veritate" that a lack of respect for the environment is related to a lack of respect for the natural family.
"If there is a lack of respect for the right to life and to a natural death, if human conception, gestation and birth are made artificial, if human embryos are sacrificed to research, the conscience of society ends up losing the concept of human ecology and, along with it, that of environmental ecology," he wrote.