Pope Francis to Raffle Off Fiat 4x4 and Other Papal Gifts; Proceeds for Charity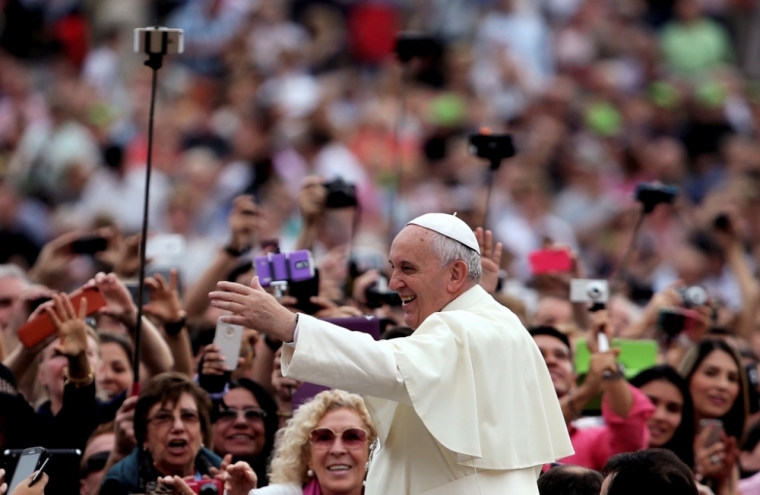 Pope Francis plans to hold a raffle for all the gifts he has received since becoming the Bishop of Rome over the past year with proceeds going to charity.
The Vatican has already begun advertising for the raffle, with posters put up around the city state pricing the tickets at 10 euros, which is the equivalent of $13.
Items up for grabs on the raffle range from various housewares to a Fiat 4x4 automobile.
"The raffle is part of that effort, making sure gifts for which Francis has no use don't just gather dust in storage but are used to help the needy," reported The Associated Press. "Tickets are on sale at the Vatican post office, pharmacy and other venues open to the public. Winners will be announced Jan. 8."
A Jesuit and the first Latin American pope, Francis has long had a reputation for living more modestly.
While Archbishop of Buenos Aires, Francis was known to live in an apartment and take the public bus to his office rather than stay at the official Archbishop's palace.
In March of last year, Francis was selected to be the new pontiff after his predecessor Pope Benedict XVI announced his retirement due to advanced age.
He selected the name Francis after St. Francis of Assisi, a medieval monk known for his connection to animals.
"The pope wanted to honor St. Francis of Assisi, an admirer of nature and a servant to the poor and destitute," reported CNN last year. "St. Francis of Assisi was born the son of a rich cloth merchant. But he lived in rags among beggars at St. Peter's Basilica in Rome."
The raffle news comes not long after the Vatican made it official that Pope Francis plans to visit the United States next year for the World Meeting of Families event in Philadelphia.
"Up to 2 million Catholics are expected to travel to Philadelphia to see Pope Francis at the world meeting of families and papal mass," reported the International Business Times. "In order to be nearby for the first papal visit to the U.S. since 2008, visitors will likely need to stay in hotels miles away from the city …"