Pope Taking First Steps to Save Alfie Evans, May Transfer Toddler to Italian Hospital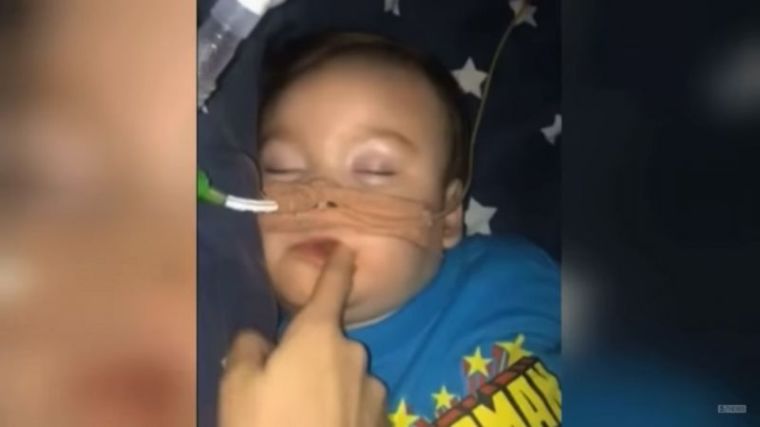 Pope Francis is taking the first steps to transfer Alfie Evans to a hospital in Rome to prevent the 23-month-old from having his life support turned off.
Earlier this week, the parents of Evans appealed to the head of the Roman Catholic Church to intervene on behalf of their son, whose life support was scheduled to be cut off by a British hospital.
Regarding the effort to transfer Alfie to Rome, Francis said it was part of the Catholic Church's stance in supporting human life at all stages.
"I would like to reiterate and strongly confirm that God is the only master of life from the beginning to the natural end and our duty is to do everything to preserve life," the pontiff said, according to a translation of La Nuova Bussola Quotidiana.
"We think silently and pray that the life of all persons ... will be respected, and we pray in silence."
The decision came after Thomas Evans, Alfie's father, met with the pope in a private audience to ask Francis to help save his son.
In a statement posted to his Facebook page on Wednesday, Evans called the meeting and the news of the transfer an "emotionally exciting blessed 12 hours."
"Pray hard this is [Alfie's] step to his desperately needed transfer," said Evans in his post that as of Thursday morning had over 8,700 shares and more than 11,000 likes, as well as about 12,000 loves.
Alfie has been receiving treatment at Alder Hey Hospital in Liverpool since December 2016, suffering from an undiagnosed degenerative brain disease that according to doctors has made further treatment "futile."
His parents protested the decision and sued to have their son kept on life support. However, multiple courts including the nation's high court and the European Court of Human Rights have ruled against them.
Last week, High Court Justice Hayden announced that a date and time had been set for the removal of life support but declined to provide the details to the public.
"I remind myself how much of Alfie's life has been in the public domain, about which he has had no control," stated the judge. "I wish to emphasize that at this point Alfie is entitled to his privacy at the end of his life."