Postcard from Cincinnati: Art meets ark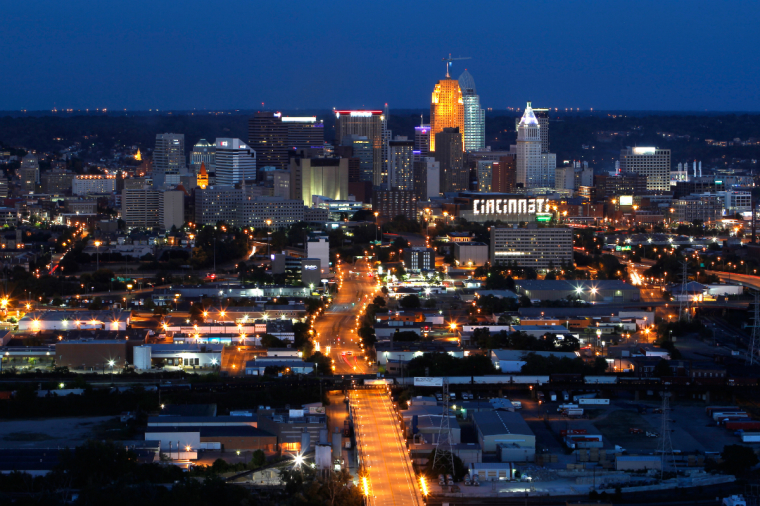 It was a Sunday morning, my final day in Cincinnati after spending two nights exploring this city on the Ohio River. I was trying to figure out what I could see after the previous day's activities were washed out by rain. It was then that I realized just how many things I would end up missing. Even if the weather had been better I probably couldn't have seen everything with enough time to truly appreciate it.
Perhaps most surprising are the number of museums that await visitors. I mean, let's face it, Cincinnati isn't exactly known for museums.
The two big museums, the aptly named Cincinnati Art Museum and the smaller Taft Museum of Art, are truly world-class. If I had a complaint it would be the visiting hours, which, like too many museums, are quite limited.
As for the Taft, it really punches above its weight. Here you will find works by the likes of Rembrandt, Gainsborough, Turner and Reynolds. Talk about an impressive collection. Then there is "Paris to New York: Photographs by Berenice Abbott and Eugène Atget," a special exhibit that runs through January. (If you follow me on Instagram you will see that I have long been inspired by Atget's work.)
Beyond the art there is the Creation Museum, which is across the Ohio River in neighboring Kentucky. Funny enough, Cincinnati's airport also isn't in Ohio.
As its name suggests the museum tells the story of biblical creation. Obviously, many people, including some Christians, will have preconceptions before they visit. Yes, there are parts of the museum that are Christian kitsch, but, overall, even an agnostic would agree the exhibits are done well. So much so that the defining narrative is told through both science and scripture. In fact, the museum makes it clear that Christianity and science aren't mutually exclusive of each other.
About 40 minutes away is the Ark Encounter, a full-size replica of Noah's Ark from the Bible. I will refrain from using a silly, overly cliché superlative to describe what most of us would call a theme park since the bad weather kept me from visiting. However, I would definitely go back to Cincinnati just to see it.
Another must-visit museum is the Cincinnati Museum Center. It partly occupies an art deco-style train station that recently reopened after a $224 million restoration.
I stayed at The Cincinnatian Hotel, which is part of Hilton's Curio Collection brand. The hotel, formerly called The Palace, with its French Second Empire-inspired exterior architecture has been a local landmark since the 1880s. The stay was fine, but unmemorable.
My hotel was underwhelming but I can't say the same about dinner at Orchids at Palm Court, the only AAA five-diamond restaurant in all of Ohio. Located within the Hilton Netherland Plaza, the dining room is art deco at its finest. The service at Orchids was excellent. Perhaps the best I have ever experienced. Everything — and I mean everything — was presented and served properly. Just be warned the prices are insanely expensive: A multi-course dinner for two with dessert and a good bottle of wine will be close to $500 with tip and tax.
Thankfully, Cincinnati is full of more affordable options.
Taste of Belgium, a local chain that draws upon the city's significant Belgian and German influences, has menus for breakfast through dinner. There are two locations in the up-and-coming Over-the-Rhine neighborhood, including one in historic Findlay Market.
Another option is The Skelton Root, an urban winery that capitalizes on Ohio's growing wine industry. And yes, Ohio wine is actually a thing.
Spires and Crosses, a travel column exclusive to The Christian Post, is published every week. Follow @dennislennox on Twitter and Instagram.
Dennis Lennox writes about travel, politics and religious affairs. He has been published in the Financial Times, Independent, The Detroit News, Toronto Sun and other publications. Follow
@dennislennox
on Twitter.