Postcard from normalcy in Florida's Clearwater Beach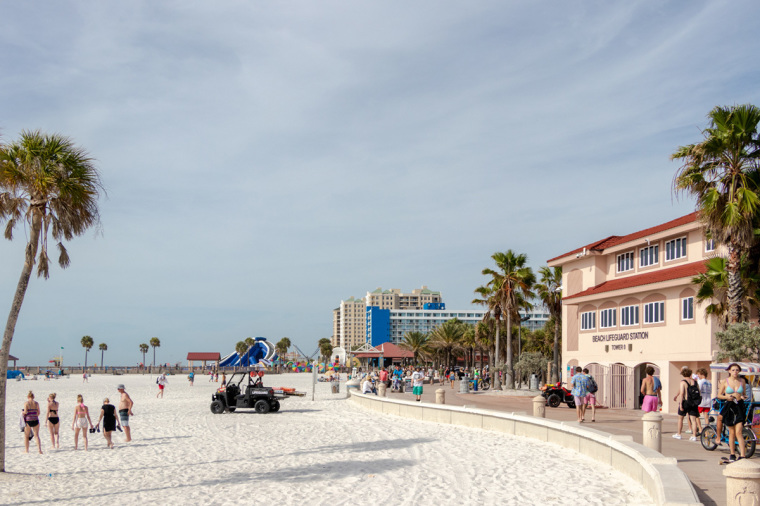 Walking the sugar-white sand that forms the beachfront in Clearwater was a journey to the return of normalcy.
And not just for me.
Clearwater Beach, a barrier island about 30 minutes from Tampa's airport on the west coast of Florida along the Gulf of Mexico, was busy with mostly families over my four-day visit at the end of the traditional spring break calendar. While there were crowds, it was never so busy that distancing from others and just relaxing wasn't possible.
Calling the beach spectacular is an understatement.
Outside the isolated beach at Ritidian Point on the isolated Pacific island of Guam, an American territory 8,000-plus miles away, the soft sand and crystal-clear water of Clearwater Beach is the best beach anywhere in the lower 48 states. Don't take my word for it. TripAdvisor named it the country's best beach for two consecutive years. 
Of course, there is more to do and see than just the beach.
In recent years the entire area has been transformed with a promenade that comes alive at sunset. The focal point is the 1,080-foot Pier 60, about halfway between the so-called north and south beaches, where different artisans, crafters and street performers set up every evening, year-round.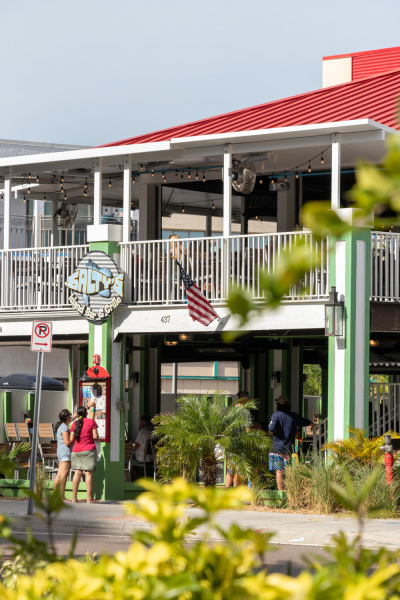 Families will also enjoy the Clearwater Marine Aquarium, which recently expanded its visitor center. Among the numerous rescued and rehabilitated marine animals are dolphins Winter and Hope from "Dolphin Tale" and "Dolphin Tale 2" stardom.
Another hidden gem is the dining scene, where restaurants serve the freshest of fresh seafood. As one waiter told me, if it's not fresh it isn't served.
It should be a crime to visit Clearwater Beach and not eat at Bob Heilman's Beachcomber, which first opened its doors in 1948. Located on Mandalay Avenue — main street in all but name — everything about this place is old-school. Think 1950s or 1960s wood paneling, leather banquettes, crisp white tablecloths and a piano player. Then there is the double-sided wine list, which features around 650 selections. Noticeably, there is no dress code — gentlemen should make an effort and wear a blazer — and baked Alaska, the epitome of retro desserts, is missing from the menu.
Other places to eat at include Salty's Island Bar & Grille, known for its casual Key West or Caribbean atmosphere and some of the best mahi-mahi around, and the nearby Sand Key outpost of Columbia, a family-owned Spanish restaurant that first opened in Tampa's Ybor City back in 1905.
If you go
I initially booked at the Fairfield Inn & Suites Clearwater Beach, a Marriott branded hotel. However, the hotel didn't take coronavirus seriously as several staff, including housekeepers, ignored the requirement for masks. I left for the Holiday Inn, an older but clean hotel, with a beautiful location overlooking the Intracoastal Waterway and Gulf of Mexico. For a hotel directly on the beach stay at the Hilton. 
When at the beach be sure to get one of the lounge chairs or cabanas, which are rented on a first-come, first-served basis. Just sit in any unoccupied blue chair or cabana and eventually an attendant will come by to collect payment. Prices start at $30 for two chairs and an umbrella.
Normally, I wouldn't rent a car because parking in a place like Clearwater Beach is almost always a major hassle. While pretty much everything to do and see is within walking distance of most hotels, you will need a car for the ride to and from Tampa International Airport. I tried Uber, but drivers were routinely unavailable. Consider either a rental car or alternative round-trip airport transportation.
"Spires and Crosses" is a weekly travel column. Follow @dennislennox on Twitter and Instagram.
Dennis Lennox writes about travel, politics and religious affairs. He has been published in the Financial Times, Independent, The Detroit News, Toronto Sun and other publications. Follow @dennislennox on Twitter.