Pre-K Teacher Allegedly Forced 4-Y-O Boy to Write With Right Hand Because the Devil Is Left Handed
Pre-K Teacher Allegedly Forced 4-Y-O Boy to Write With Right Hand Because the Devil Is Left Handed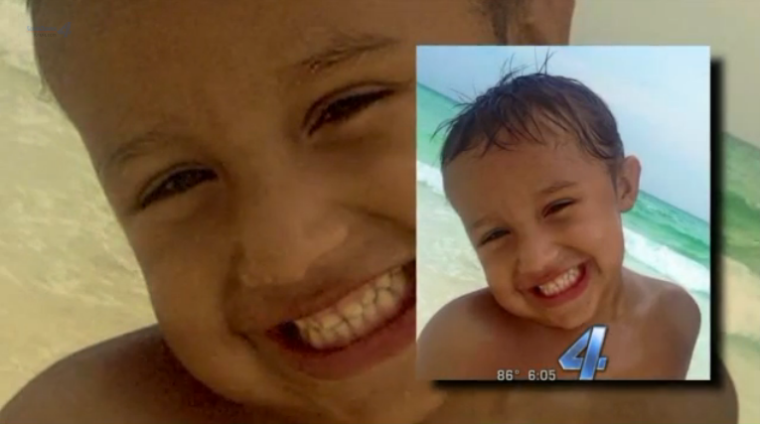 The mother of a left-handed 4-year-old Oklahoma preschooler is now speaking out after her son's teacher reportedly forced him to write with his right hand because some associate left-handedness with evil and the devil.
The boy's mother, Alisha Sands, who is also left-handed, told KFOR that she kept her son, Zayde, at home Monday after a dispute with his teacher at Oakes Elementary in Okemah about a letter that was sent home with him highlighting the evils of left-handedness.
"In many western cultures, right-handedness was/is considered the 'correct' or 'right' hand to use, and left handedness was unlucky, inauspicious or frankly evil," noted the letter in part.
"There are numerous instances of left-handedness being associated with wickedness. For example, the devil is often portrayed as left-handed, and people throw salt over their left shoulder to ward off the evil spirits that dwell there," it continued.
Sands argued that Zayde always used his left hand.
"From picking things up to throwing things, to batting, to writing, to just coloring you'd do at home with him, he's always, always used his left hand," said Sands.
Last week, however, Zayde started using his right hand to write and when his mother asked him about it he revealed the distressing news.
"I just asked 'Is there anything his teachers ever asked about his hands?' And he raises this one and says this one's bad," said Sands.
The upset mom said she wrote a strong note to the teacher and the teacher responded with the article about the evil of being left-handed.
"It breaks my heart for him because someone actually believes that, believes my child is evil because he's left-handed, it's crazy," said the concerned mother who explained that she took her complaint to the school's superintendent and no action was taken against the teacher.
"There was no suspension of any kind. There was basically nothing done to this teacher," explained Sands. "She told them she thought I needed literature on it."
While most of America has stopped forcing left-handed people to use their right hand, about two-thirds of the world still attaches a stigma to being left-handed.
Smithsonian magazine explains that left-handedness isn't a result of evil, but genetics. In a paper published in 2013 researchers identified a network of genes that relate to handedness in humans and linked this preference to the development of asymmetry in the body and the brain.
"People think it's just an environmental thing, but you've got to think, why is there that initial bias in the first place, and why do you see that bias across all societies? Why aren't there societies where you see a bias to the left?" asked William Brandler, the paper's lead author.
"There is a genetic component to handedness, hundreds of different genetic variants, and each one might push you one way or the other, and it's the type of variance, along with the environment you're in and the pressures acting on you, which affect your handedness."