'Preachers of L.A.' Pastor Wayne Cheney Wants to Provide Alternative to 'Love And Hip-Hop' Relationships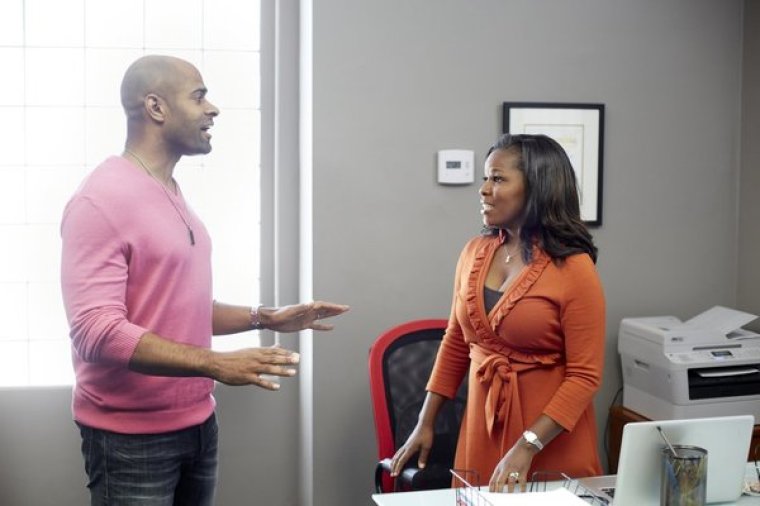 Pastor Wayne Chaney of Antioch Church of Long Beach, California, a star on the Oxygen docu-series "Preachers of L.A." is speaking about the importance of representing a positive marriage on television.
Chaney and his wife Myesha have showcased their union on the show where the pastor has controversially promoted their intimacy. However, Pastor Wayne insists that he is representing a Godly marriage on television, unlike other examples displayed for audiences.
"When you're married, God said turn up. We don't want other figures in the media who are just dishonoring God… We don't want them to become the standard," he told Sister2Sister Magazine. "When they come to me talking about how smooth Stevie J [of 'Love & Hip Hop: Atlanta'] is, I feel like there needs to be an alternative that's young, fresh and fly."
Myesha, the Executive Director at Antioch Church, reflected on what makes her marriage work.
"Our marriage has been the best it's ever been when I'm satisfied and he's satisfied," she told S2S Magazine. "There's something to two people feeling very confident in life in what they're giving and getting in marriage."
The pastor says the Chaney's faith and trust keeps their marriage together.
"I can't entrust my heart to anyone who's not governed by something greater than themselves. Even if we're not seeing eye to eye, she knows I'm not going to go out and lose my mind and walk away from my commitment because God governs my life," he said.
Cheney appears on the Oxygen docu-series, which is in its second season alongside minister and gospel singer Deitrick Haddon, Bishop Noel Jones, the senior pastor of the City of Refuge Church in Gardena, California, Bishop Clarence McClendon of Full Harvest International Church, Bishop Ron M. Gibson of Life Church of God In Christ and Pastor Jay Haizlip of The Sanctuary Church.
While the show has been deemed controversial by a number of Christians and faith leaders, Pastor Chaney does not believe the show misrepresents Christianity.
"I don't think there's anything I have done that would contradict our beliefs," he told cocoafab.com last year.
"Preachers of L.A." appears on Oxygen Network Wednesdays at 10 p.m. ET.