'Preachers of LA' Premiere Reveals Deitrick Haddon's 'Comeback;' Debate on 'Charging for the Gospel'
Oxygen network has made available online the premiere episode of its Christian-based docu-series "Preachers of L.A." The first episode titled, "Comeback," introduces viewers to the six Southern California ministers starring in the program, and delves right into their challenges and controversies, including Deitrick Haddon fathering a child through adultery. The men also tackle questions about charging for ministry appearances.
Editor's note: the following article includes spoilers.
In the first episode of "Preachers of L.A.," viewers are shown Haddon, his fiance Dominique and their toddler daughter practicing in the studio in preparation for a "comeback" concert at Bishop Noel Jones' City of Refuge church. Haddon, who began a relationship with Dominique while going through a divorce, attempts to reassure her that all will be well. The Grammy-nominated and multiple Stellar Gospel Music Award winner had a fall-out with his former church and suffered a public controversy as a result of his relationship with his child's mother.
"Everything's going to be okay no matter what," says Haddon. "God put us together."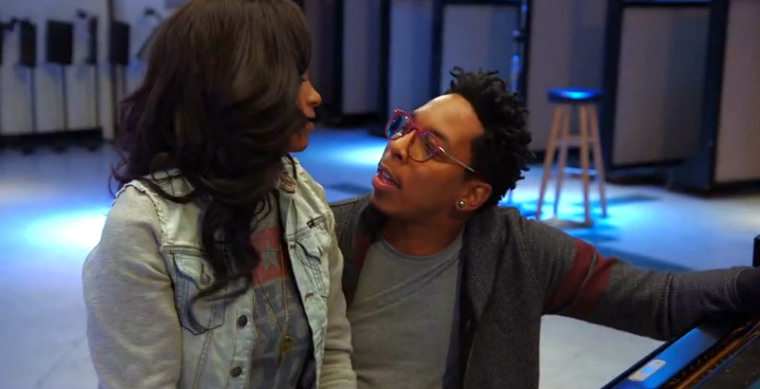 Next up is Bishop Ron Gibson and first lady LaVette Gibson of Life Church of God in Christ, a 4,000-member congregation. Gibson, a former gangbanger, came to Christ during a drug overdose at a party. As he tells it, while OD'ing, he heard his mother's voice say, "Call on the name of Jesus." That very same night, Bishop Gibson "converted to Christianity."
"I don't know what I'd do without Jesus," he says in one scene, before adding his wife, "the love of my life," as no. 2 on the list of important people in his life.
Viewers are first introduced to the couple while they are in the kitchen at home, discussing a gang-related shooting at the home of an acquaintance. Bishop Gibson tells lady Gibson that he plans to make a visit in an effort to prevent a retaliatory attack. When lady Gibson asks who will be going with him, Bishop Gibson responds:
"I'll be honest with you. I'm going into a gang-infested neighborhood. So I'm taking the Lord along with me, but just in case they don't respect the Lord in me, I'm also taking the law with me. So I'm taking Mr. Glock."
Anticipating his wife's concerns, Bishop Gibson asks her to simply pray for him.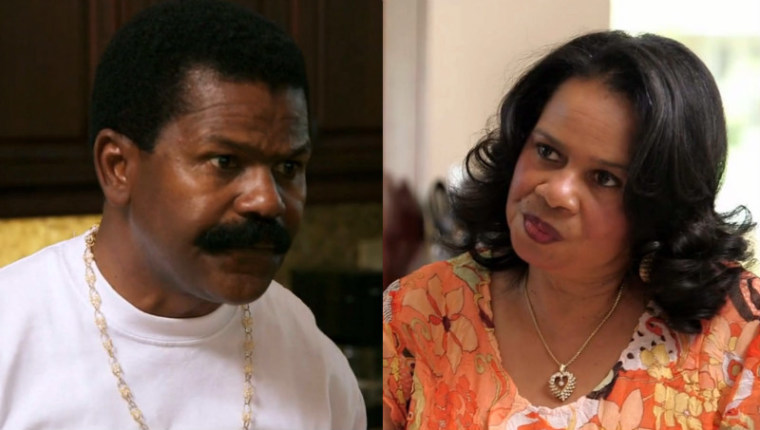 Bishop Gibson, born in the Imperial Courts housing projects in South Central L.A. and once a member of the Compton Crips, makes frequent trips back to the old neighborhood to minister to those still in the life.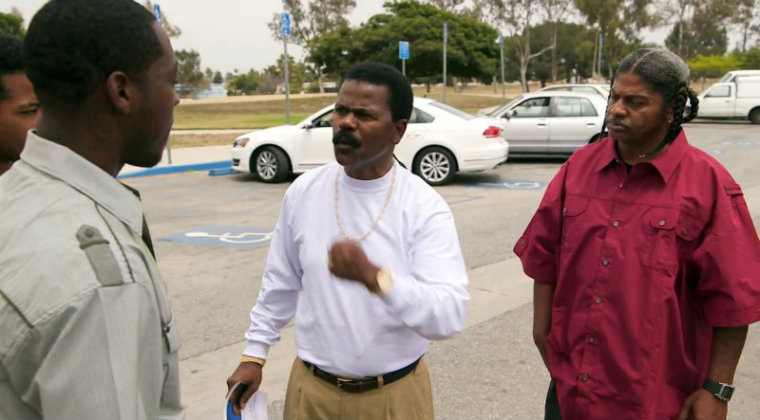 "I go back to Compton like Jesus went back to Nazareth. He never forgot to go back to Nazareth where the less fortunate were. And that's what I do, I go back," says Gibson.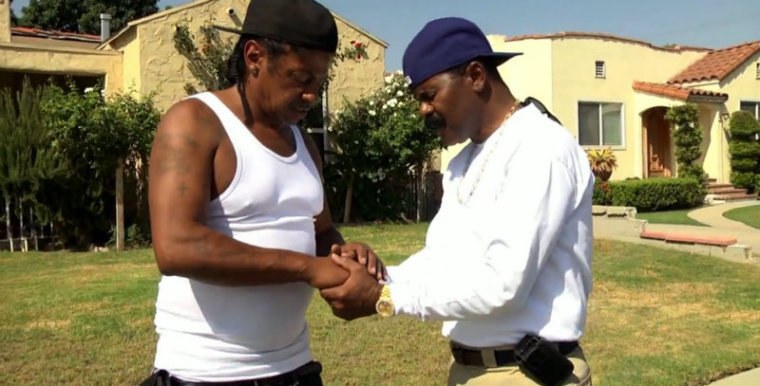 Next up in the "Preachers of L.A." premiere episode is Bishop Noel Jones, senior pastor of 20,000-member City of Refuge church. Jones, brother of celebrity Grace Jones, has been without a wife for two decades, and shares in the episode that it is sometimes difficult being a single Christian minister.
"Being a single pastor is difficult, and you do feel the pressure to be married," he says at one point.
"Of course women throw themselves at you in this business," Bishop Jones adds."Which man is not going to have a hard time with women coming at him? Pictures, emails, just sticking numbers in your hand."
As for if he will ever remarry: "I don't know."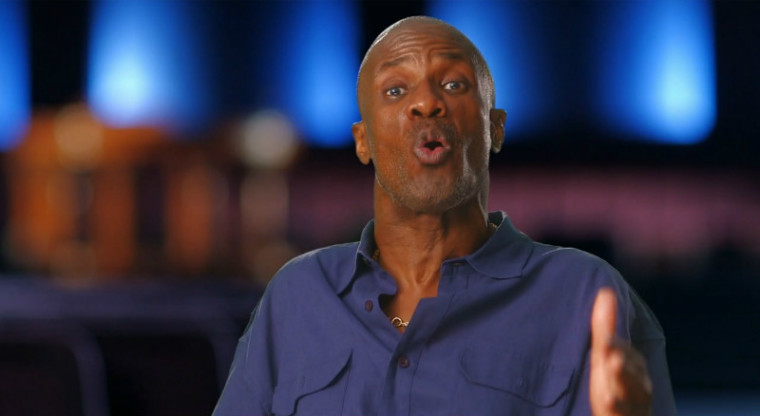 Pastor Jay Haizlip and Christy Haizlip of The Sanctuary church soon make their appearance. Haizlip, who has 3,5000 members across two congregations, was a former addict who learned about Jesus Christ while on his way to buy drugs.
"Everything that meant anything, I lost it all. I'm not proud of that," he says in the "Preachers of L.A." episode. "But everything that I've gone through in my life is being used for a good purpose now."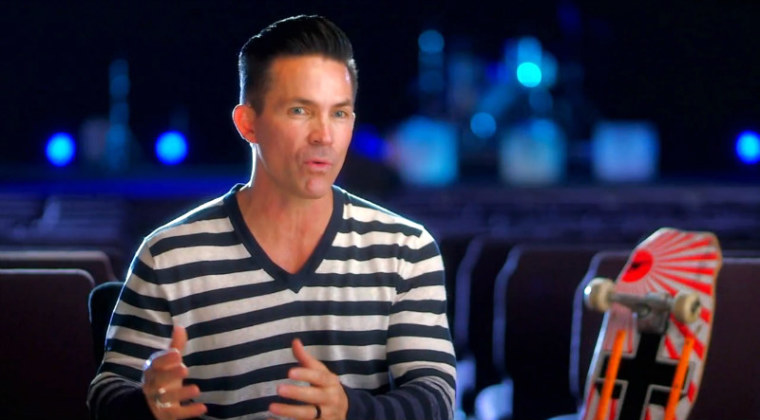 Pastor Wayne Chaney and first lady Myesha Chaney then make their appearance. Chaney, who leads 2,000-member Antioch Church of Long Beach, says amid scenes of him cuddling with his wife after a long day, "We want people to know you can be saved, sanctified and sexual. God made us that way."
"Some people believe that Christians should not display public affection. However, I'm not one of those people," he adds in another scene.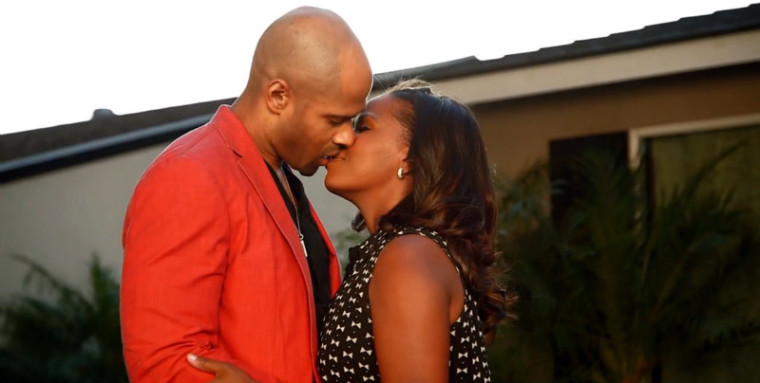 Bishop Clarence McClendon and first lady Priscilla McClendon, of Full Harvest International Church, a 3,500-member congregation, are shown at their home office discussing an unsettling letter from one of McClendon's female admirers.
Bishop McClendon is shown seperately on camera saying: "I'm not just a bishop or a pastor. I have to be a chief executive officer. Our ministry is a worldwide enterprise. You have the responsibility of managing a multiplicity of things."
"Ministry doesn't start when you wake up and it doesn't end when you go to bed," he adds. "I don't have a job, I have a life."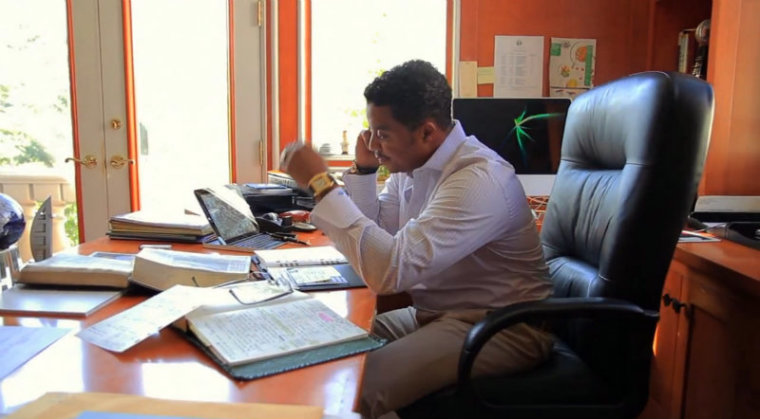 The scene eventually turns to a pivotal part of the episode: Haddon's comeback concert at Bishop Jones' City of Refuge church. All of the cast members are in attendance, and are shown having a good time during the gospel music performance.