'Preachers of LA' Trailer Teases With Lavish, Dramatic Lifestyles of Six Mega-Pastors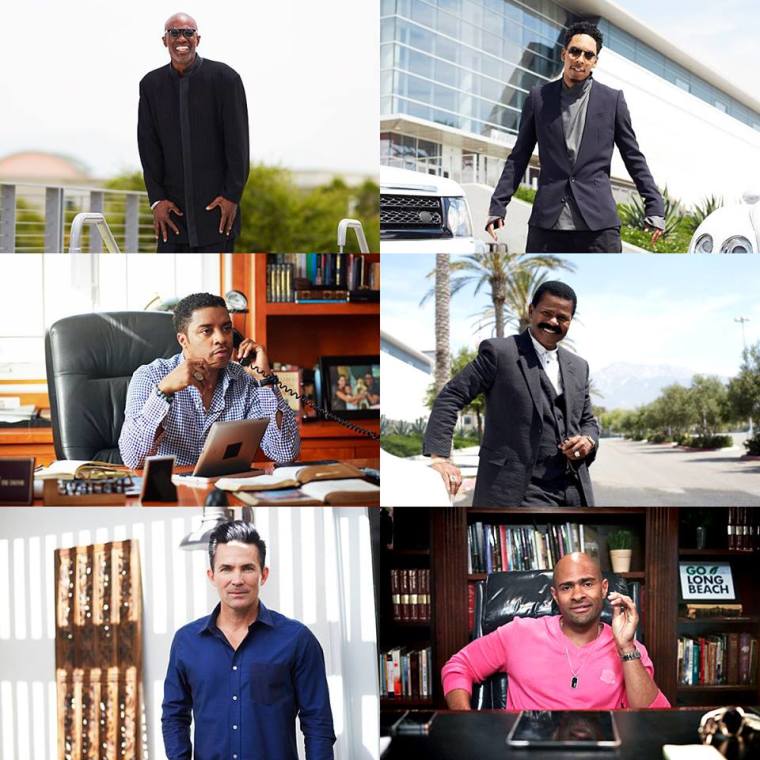 Fast cars, lavish mansions in swanky neighborhoods, infidelity and angst-filled episodes are on full display in the prosperous lifestyles of six megachurch pastors featured in a trailer for the new reality show, "Preachers of L.A.," slated for the Oxygen network this fall.
"The Bible says I wish above all things that you would prosper and be in health, even as your soul prospers. I believe that," declares Bishop Clarence McClendon, one of the stars of the show in the trailer posted to YouTube on Thursday.
McClendon, whose weekly international broadcast reaches some 250 million homes, believes "there is no other kind of Gospel" except the prosperity gospel, according to a release from the Oxygen network.
"P. Diddy, Jay-Z, they're not the only ones who should be driving Ferraris and living in large houses," says cast member Bishop Ron Gibson, a former gang member who now ministers to 4,500 people each week at Life Church of God in Christ.
"The Bible says that those of us who sow among us should reap from us, that's implying that preachers should be taken care of," says Senior Pastor of The Sanctuary of Huntington Beach Pastor Jay Haizlip, who is also on the show.
Cast member Bishop Noel Jones, who was born into extreme poverty in Jamaica, now lives "on a hilltop with a view of the Pacific Ocean, Malibu at his feet, and across the street from the former home of the late L.A. Lakers owner, Jerry Buss," according to his biographic information shared by Oxygen.
The brother of Grace Jones who pastors a church full of celebrities is getting ready to retire and is looking for a successor to continue his ministry. In the trailer, he tells a woman, "I am a prize" after declaring earlier, "I like being successful."
"I'm a pastor, but at the end of the day, I'm a man," declares music minister Dietrich Haddon who shares raw details of relationship failures and fathering a baby out of wedlock.
Rounding out the cast is Pastor Wayne Chaney who explains that "being a pastor is very dangerous because you have to be perfect at all times."
The show, however, doesn't focus on perfection but the imperfection in the lives of these very famous and very rich ministers.
Reactions to the show so far have been a mix of support, suspicion and outrage.
"REALITY show, WOW, are you really doing it for the KINGDOM OF GOD, winning soul, and not for yourself, why do you have to front your greed, this let the people know who you really are in JESUS CHRIST," writes Jaqueline Beam in response to the trailer posted on YouTube.
"Yes JZ, and all the other celebrity you trying to compare yourselves with is not in CHRIST, they are of the world and doing it the WORLD'S way, we as Christ-like, in this world but not of it. What WORLD are you in. I believe in PROSPERITY, but I am not going compromise the WORD OF GOD to get it," she adds.
"I'm not sure how all this is going to benefit the body of Christ... I just pray that we all don't end up looking carnal and superficial. This is risky business brothers, be very careful because the field that you have entered is filled with traps and mines and I for one, don't want to see any of you hurt or the body of Christ," notes commenter FaithCenterCT.
Preachers of L.A. Trailer: Coming This Fall