Pregnant woman charged with murder claims unborn baby is illegally detained, seeks release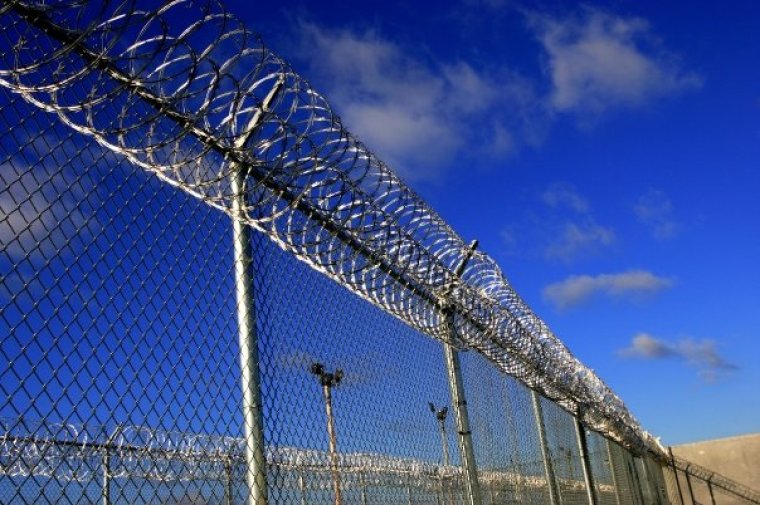 An incarcerated pregnant woman accused of murder is petitioning for her release on the grounds that her unborn child is being unlawfully detained and being prevented from receiving proper medical care. 
Attorney William M. Norris filed an emergency petition on Feb. 16 in Florida's 3rd District Court of Appeal, alleging that defendant Natalia Harrell's incarceration violates her unborn child's right to due process of law. The petition asks for Harrell's release until the conclusion of her criminal case. 
Harrell was six weeks pregnant at the time of her arrest on July 26, 2022, and she has been jailed without bond in Miami-Dade County while she awaits trial. The mother was charged with second-degree murder for the July 23 shooting of Gladys Yvette Borcela after the pair got into an argument in an Uber.
The filing petitions for a writ of habeas corpus, arguing that the unborn child "is a person under the Florida constitution and the United States Constitution." 
"The unborn child has not been charged with a criminal offense by respondents or the Miami Dade state attorney's office, yet respondents have unborn child in a detention center known as TGK in Miami Dade county, Florida," the filing states. 
The filing claims the conditions at the Turner Guilford Knight Correctional Center are "deplorable" and "depriving the unborn child of needed medical care and monitoring for the unborn child."
The filing alleges that Harrell, 24, has not received proper medical treatment from the jail, including prenatal care. The petition claims that Harrell has not been seen by an OB-GYN since October and has been housed in a cell block with violent crimals, endangering her unborn child. 
On one occasion, Harrell, her unborn child and another inmate were left inside a transport van without air conditioning when temperatures outside were over 90 degrees, causing the van to reach over 100 degrees. The petition further alleges Harrell banged on the door until a Miami-Dade County jail employee eventually opened it to let air inside. 
The baby's father has offered his home in Miami for Harrell and the unborn child to live in until her case is concluded. 
Florida Attorney General Ashley Moody's office filed a motion Monday to dismiss the petition, citing a lack of documentation to support the allegations. The office also noted that habeas corpus is not an effective legal argument for relief in this case.
Miami-Dade County did not immediately respond to The Christian Post's request for comment. 
Thomas Jipping, a senior legal fellow at the Edwin Meese III Center for Legal and Judicial Studies at the conservative think tank Heritage Foundation, believes the attorney's argument is "legally unsupportable."
Jipping noted that no court has recognized that the unborn are "constitutional persons," but the argument about whether they should be recognized as such is a different issue.
"And the argument here, I guess, is that the unborn child has a right to a certain level of medical care," he told CP. "That's not even the kind of rights that are in the Constitution. Our Constitutional rights are rights to be free from certain government actions, so even the legal theory here is really flawed." 
"The fact is, there currently is a legal avenue for incarcerated persons to challenge the conditions of their confinement, including the adequacy of medical care," Jipping said. 
He noted that the correctional facility appears to be reviewing the level of care Harrell is receiving during her pregnancy, arguing that this is "exactly what should happen." 
However, there is a legal basis for concluding that reference to "person" in the 14th Amendment includes the unborn, Jipping said, citing a December 2022 paper he published for the Heritage Foundation on the subject. 
"It's a political spin to say, 'No, person only covers human beings after, but not before birth," Jipping said. "That doesn't even make logical sense."
"However, that's never been done, and I think to succeed, it would have to be done in a particular way with certain kinds of arguments," he continued, pointing to the arguments presented in his paper. "This case is not it."