President Obama to Attend Prayer Breakfast With Dalai Lama Risking China's Wrath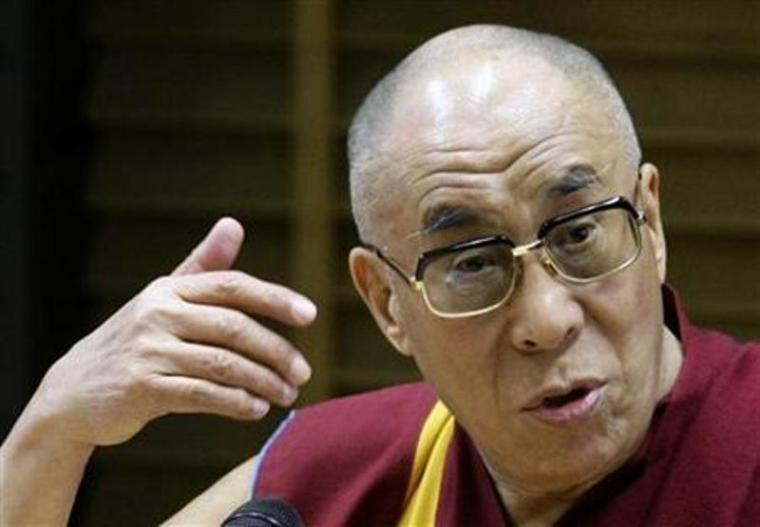 President Barack Obama is scheduled to attend the annual National Prayer Breakfast with the Tibetan spiritual leader Dalai Lama in Washington next week, a move that is expected to anger China.
Obama will speak about religious freedom at the annual National Prayer Breakfast, which will also be attended by the Dalai Lama, on Thursday, according to Reuters.
The Dalai Lama, who won the Nobel Peace Prize in 1989, epitomizes Tibet's struggle for independence.
"As he has done in the past, the President will see many religious leaders at the event, but we don't have any specific meeting with the Dalai Lama to announce," White House spokeswoman Bernadette Meehan was quoted as saying.
White House deputy spokesman Patrick Ventrell said Obama has "a great relationship with the Dalai Lama."
"They have met three times, including just last February. The President is a strong supporter of the Dalai Lama's teachings and preserving Tibet's unique religious, cultural and linguistic traditions," he was quoted as saying.
The Chinese government expressed objection each time President Obama met with the Dalai Lama, who Beijing alleges is a "separatist." Chinese officials say holding any meeting with the Tibetan spiritual leader amounts to "interference" in its domestic affairs.
At least 136 Tibetans have self-immolated apparently to bring international attention to repressive policies of China that have pushed them to the brink of desperation.
The U.S. State Department has expressed concerns over the self-immolations in the past.
While the Dalai Lama relinquished all political powers over the exiled Tibetan government in 2011, Beijing alleges he and other exiled Tibetans are encouraging self-immolations.
China incorporated Tibet into its territory in 1950, claiming it had always been an inalienable part of China. In 1959, the Dalai Lama and 80,000 Tibetans fled into exile in India after a failed uprising.
Representatives of the Chinese government and the Dalai Lama held talks for 10 times between 2002 and 2010 without any breakthrough. Talks have stalled since the Dalai Lama retired as the head of the government in exile.