President Trump, VP Pence Compared to Biblical Figures by Cabinet Bible Study Minister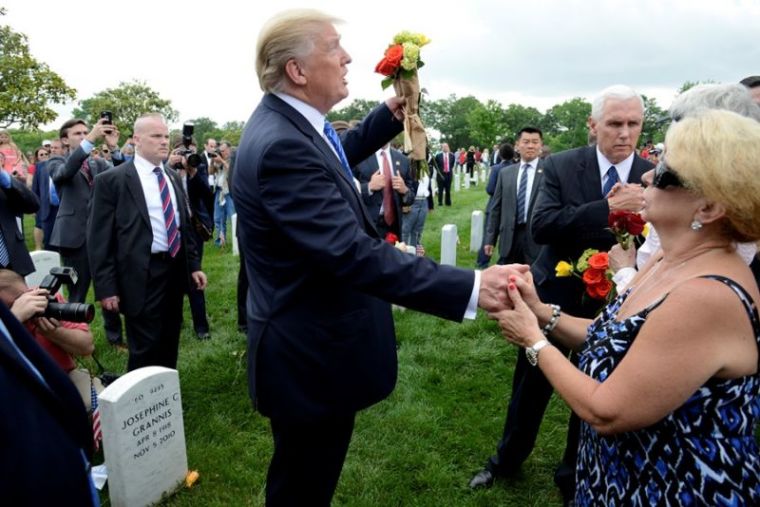 Ralph Drollinger, the former NBA player turned preacher who is leading the Trump administration in weekly Bible studies, is comparing the president and vice president to figures in the Bible.
In an interview with CBN News, Drollinger likened President Donald Trump to Samson, and spoke about his connection to the Paul the Apostle.
"I don't think Donald Trump has figured out that he chained himself to the Apostle Paul," Drollinger told CBN.
As for Vice President Mike Pence, Drollinger likened him to Biblical men Joseph, Mordecai and Daniel.
"Mike Pence has respect for the office. He dresses right — like it says Joseph cleaned himself up before he went to stand before the Pharaoh," Drollinger said. "Mike Pence has uncompromising biblical tenacity and he has a loving tone about him that's not just a noisy gong or a clanging cymbal. And then fourthly, he brings real value to the head of the nation."
Drollinger played in the NBA in the '70s and '80s before creating his Capitol Ministries in 1997, which is geared towards bringing Bible studies to political leaders. According to Drollinger, the Trump administration Bible studies are the best that he has ever taught.
"It's the best Bible study that I've ever taught in my life. They are so teachable; they're so noble; they're so learned," he told CBN. "... I just praise God for them."
On his Capitol Ministries  website, Drollinger spoke about refraining from getting involved in politics and focusing on evangelism.
"Since our founding in 1996 our vision has not changed: to evangelize elected officials and lead them toward maturity in Christ," the website states. "We stay away from politics and concentrate on the hearts of leaders."
According to a Fusion report released last April, HUD Secretary Ben Carson, Education Secretary Betsy DeVos, Energy Secretary Rick Perry, Attorney General Jeff Sessions, CIA Director Mike Pompeo, nominee for Agriculture Secretary Sonny Perdue, HHS Secretary Tom Price, and Scott Pruitt, head of the Environmental Protection Agency, have all been sponsors of the Capitol Ministries Cabinet Bible study in addition to the Trump and Pence.