President Trump Will Not Campaign for Roy Moore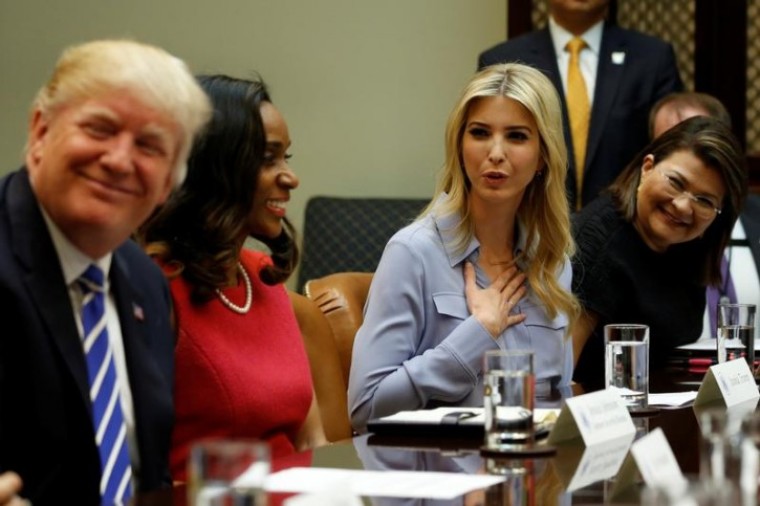 President Donald Trump will not campaign for embattled Alabama Republican Senate candidate Roy Moore despite apparently trusting Moore's word over that of the multiple women accusing the Southern Baptist of sexually pursuing them as teenagers.
Speaking on condition of anonymity, a White House official not authorized to publicly discuss the president's plans told the Associated Press Monday that President Donald Trump will not campaign for Moore before the Dec. 12 special election.
The news comes after The New York Times reported Saturday that the president was not happy his daughter said there is a "special place in hell for people who prey on children" when asked about the accusations against Moore.
"I've yet to see a valid explanation and I have no reason to doubt the victims' accounts," Ivanka Trump added when asked about the allegations against Moore earlier this month by the Associated Press.
Three unidentified Trump administration staff members told The New York Times that the president was annoyed by his daughter's remarks.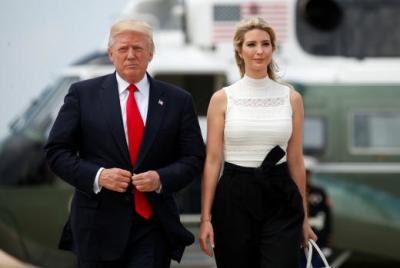 "Do you believe this?" Mr. Trump asked several aides in the Oval Office The New York Times said. The publication noted that Moore's Democratic opponent has turned Ivanka Trump's remarks into a campaign ad.
When asked what he thought about the accusations against Moore last week Trump told reporters that the former judge "denies it."
"Look, he denies it. If you look at what is really going on, if you look at all the things that have happened over the last 48 hours, he totally denies it. He says it didn't happen. And you know you have to look at him also. He says, 40 years ago, this did not happen," Trump said, according to CNN.
Many saw Trump's remarks as tacit support for Moore, but Republican Sen. Lindsey Graham said on CNN's "State of the Union" Sunday that Trump's posture towards Moore was a lose-lose situation.
"If he wins, we get the baggage of him winning, and it becomes a story every day about whether or not you believe the women or Roy Moore, should he stay in the Senate, should he be expelled?" Graham said. "If you lose, you give the Senate seat to a Democrat at a time where we need all the votes we can get.
"The moral of the story is don't nominate someone like Roy Moore who can actually lose the seat any other Republican could win," Graham continued. "And what I would tell President Trump: if you think winning with Roy Moore is going to be easy for the Republican Party, you're mistaken."
Five women, including Alabama resident Beverly Young Nelson, have accused Moore of sexually pursuing them as teenagers. Nelson said at a press conference in New York City with celebrity attorney Gloria Allred that during an encounter with Moore when she was just 16, she thought Moore was "going to rape me."
Leigh Corfman, another accuser, also alleged in a Washington Post report that she was 14 years old in early 1979 when she met Moore as she waited outside a courtroom in Etowah County, Alabama. He allegedly told her how pretty she was and kissed her when he was alone with her. In another encounter, Moore allegedly took off her shirt and pants and removed his clothes. She said he touched her over her bra and underpants and guided her hand to touch him over his underwear.
Corfman defended her claims in an interview with NBC's "Today" on last Monday and insisted that she was not paid to tell her story.