Priest Once Thought Crucified by ISIS Has Been Rescued, Brother Says 'Prayers Finally Heard'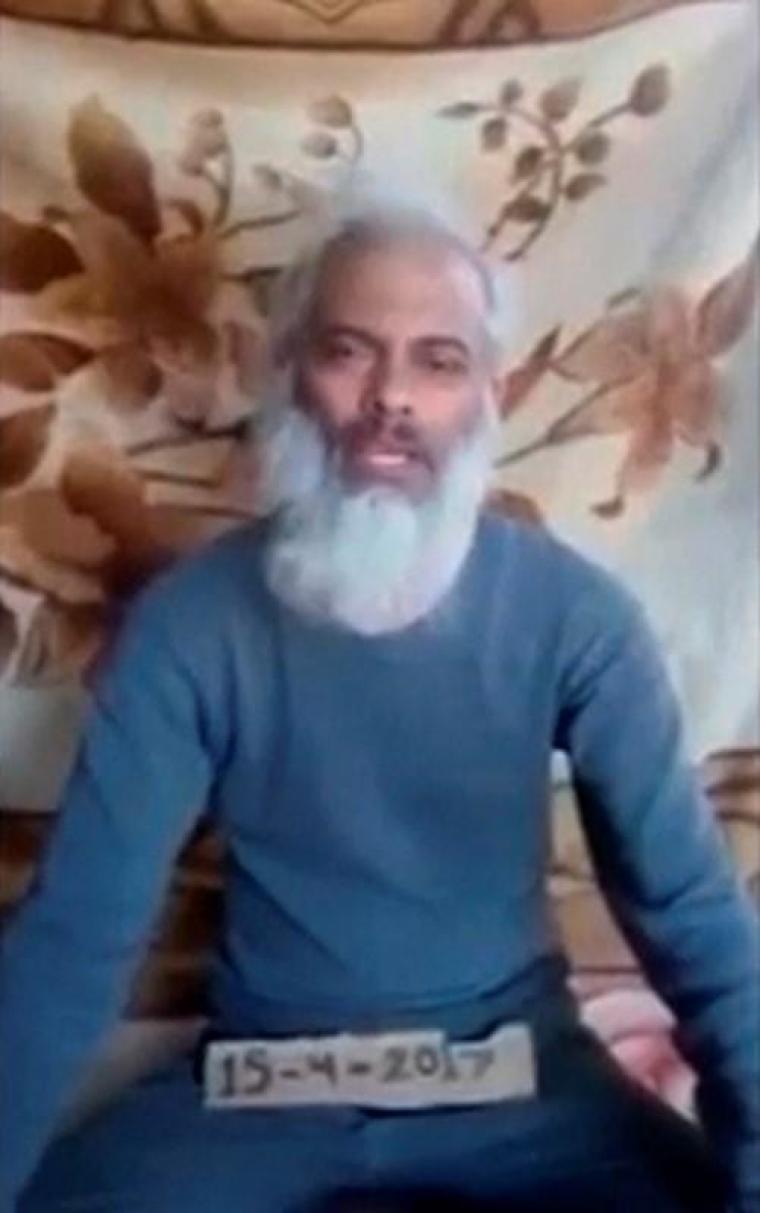 Tom Uzhunnalil, a Roman Catholic priest who was once believed to have been crucified by the Islamic State terror group after being kidnapped in Yemen last year, has finally been rescued.
"I am happy to inform that Father Tom Uzhunnalil has been rescued," Sushma Swaraj, India's minister of External Affairs, posted on Twitter Tuesday.
Uzhunnalil, who's an Indian citizen, was captured by IS radicals during a raid on a Missionaries of Charity-run old age home in Aden in March 2016 in at attack where 16 people were killed.
Various rumors have since circulated about the priest's whereabouts and condition, including reports that he was crucified by the Islamic radicals on Good Friday last year, which was later confirmed to be false.
The Hindustan Times reported on Tuesday that Uzhunnalil's release was achieved with the intervention of the Oman government. The priest has left Oman on a charted flight, though it is not yet clear if he's heading for the Vatican or New Delhi.
Oman authorities also released a photo of Uzhunnalil standing up in a room with the picture of the Oman king in the background.
Uzhunnalil's eldest brother, Mathew, said in response to the news: "Our prayers were finally heard. We thank all stood with us in trying times."
Varapuzha Archbishop Joseph Kalathiparambhil also expressed his gratitude to all involved in the rescue.
"It is great relief. We thank everyone who helped us," Kalathiparambhil said.
Reports that the priest was still alive surfaced in July after Yemen's Deputy Prime Minister and Foreign Affairs Minister, Abdulmalik Abduljalil Al-Mekhlafi, spoke with Swaraj.
"The Yemeni deputy prime minister conveyed that as per available information, Father Tom was alive and the Yemen government has been making all efforts to secure his release," Gopal Baglay, the official spokesperson of the External Affairs Ministry said in a statement at the time.
Previous reports had warned that the priest's health was "deteriorating quickly" in captivity, and that he required "hospitalization as early as possible."
Footage of Uzhunnalil pleading with Pope Francis for help appeared at Christmas time last year.
"If I were a European priest, I would have been taken more seriously," he said in the video at the time.
"I am from India. I am perhaps not considered as of much value," he added. "Dear Pope Francis, dear Holy Father, as a father please take care of my life. I am very much depressed. My health is deteriorating," Uzhunnalil added.
Other videos of a seemingly frail and weakened Uzhunnalil have also appeared in the past year, though officials wouldn't confirm their authenticity.