Priest Who Risked Life to Expose Rights Abuses in Congo, Rwanda Murdered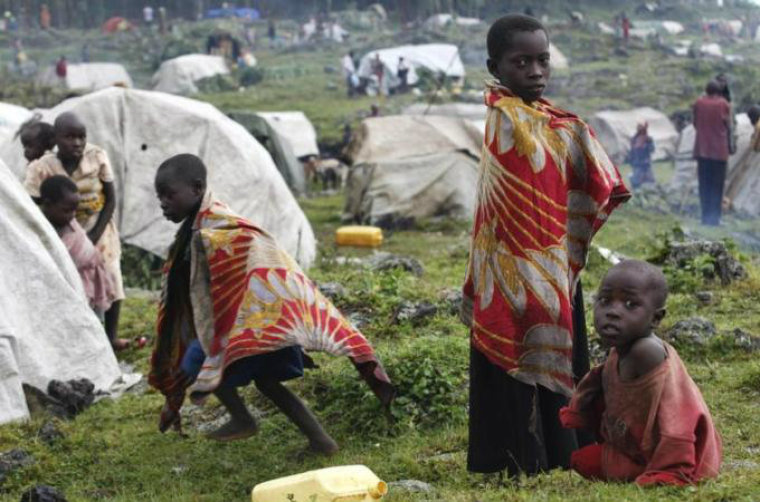 A Congolese priest dedicated to revealing human rights abuses in his country was gunned down this week by armed militants.
Father Vincent Machozi Karunzu, a native of the Democratic Republic of Congo who studied at Boston University's school of theology, was killed by members of the country's armed forces in the North Kivu province on Sunday evening.
As the Catholic News Agency reports, shortly before being gunned down, Machozi asked the gunmen, "Why are you killing?"
According to Vatican Radio, Machozi, who belonged to the Augustinians of the Assumption religious order, was killed shortly after he published an article criticizing the Congolese and Rwandan governments for human rights abuses against its citizens.
Specifically, a recent article from the priest had accused the local Hutus people of plotting with the Democratic Forces for the Liberation of Congo to murder the local Nindu population.
Boston University also announced the priest's death on its website, with the university's African Studies Center director Timothy Longman, who was a colleague of Machozi, saying that the priest was dedicated to revealing human rights abuses in his home country.
"He was trying to show the world who was killed and who was responsible," Longman, who also serves as a College of Arts & Sciences associate professor of political science, said in a statement. "He wasn't on any particular side."
Theodere Sikuli, mayor of the North Kivu province, told Bloomberg this week that local authorities are still investigating the priest's death.
Machozi had studied for his theology degree at Boston University after facing multiple attempts on his life in his home country.
As Crux News reports, the Rev. Emmanuel Kahindo, who serves as vicar general for the Assumptionist religious order, says that Machozi communicated his fears for his life to him last October.
"My days are numbered. I will be murdered, I feel it [...] but like Christ, for the sake of our people, I will not be silent," Kahindo quotes Machozi as saying.
The Democratic Republic of Congo has received criticism in the past for its poor human rights record, with President Joseph Kabila being called to reform his country or step down from power.
As Human Rights Watch reports, the country has been criticized for a lack of regulation against government powers.
"Political tensions have risen throughout the Democratic Republic of Congo, as political and religious leaders, activists, students, and others have spoken out against proposed changes to Congo's constitution and other proposals that would allow President Joseph Kabila to stay in power for longer than the two consecutive terms currently permitted," the HRC states on its website.
"Government authorities have sought to silence dissent with threats, violence, and arbitrary arrests. In eastern Congo, dozens of armed groups remain active. Many of their commanders lead forces that have been responsible for numerous war crimes for which few have been held accountable. Congolese army soldiers have also been responsible for abuses against the civilian population they are meant to protect," the HRC adds.
Amnesty International USA has also reported on the country's human rights record, saying that in 2015 and 2016, "Government repression of protests against attempts by President Kabila to run for the presidency beyond the two terms allowed by the Constitution intensified," and "violations of the rights to freedoms of expression, association and peaceful assembly increased."
"Human rights defenders, youth activists and politicians were threatened, harassed, arbitrarily arrested and in some cases convicted for peacefully exercising their rights," the human rights group added.