Prince Charles Decries 'Unbearable Misery' of Christians Suffering in Syria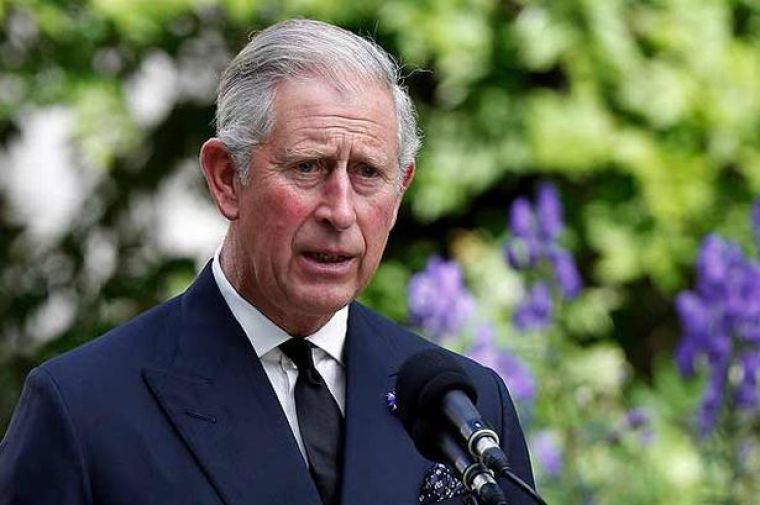 Britain's Prince Charles decried the suffering and extreme persecution Christians in Syria and the surrounding region face during a speech on Thursday honoring the consecration of a Syriac Orthodox Church in London. 
"It is surely deeply encouraging, at a time when the members of the Syriac Orthodox Church in their homelands of Syria and Iraq are undergoing such desperate trials and such appalling suffering, that in Britain the Syriac Church is able to expand and gain in strength," the Prince of Wales said during a ceremony at the Cathedral of St Thomas in Acton, as reported by Premier.
Christians in Syria have been caught in the crossfire of an ongoing civil war between the government and rebel groups who control several towns, and have been targeted by the Islamic State terror group in its genocidal campaign.
Christians, along with many other civilians, have been killed, raped, sold into slavery, and have lost their homes and livelihoods, forcing multitudes to flee as refugees.
Charles, who was joined by the leader of the UK's Syriac Orthodox Christians, Archbishop H.E. Mor Athanasius Toma Dawod, clergy members and other believers, added: "May the congregation of this cathedral, and all the members of the Syriac Orthodox Church, wherever they may be, be blessed with the kind of courage and faith that can ultimately transcend the unbearable misery and anguish that have been so cruelly inflicted upon you, your loved ones and your brethren."
Numerous reports, including the "Religious Freedom in the World" study by Aid to the Church in Need released on Thursday, have shown that religious minorities are experiencing a rising level of persecution around the world.
The Prince of Wales has spoken out on the plight of Christians on a number of occasions, and in December 2015 warned that the faith might be entirely erased from the Middle East within five years, unless action is taken to save believers.
"This affects us all, consequently the greatest challenge we face is how to ensure the spiritual and cultural heritage of Christianity in the Middle East is preserved for future generations," he said at the time in a speech at the Archbishop House in central London.
He delivered a similar warning in December 2013, before IS began conquering territory in Iraq and Syria, and said that for 20 years he has been working hard to try and build bridges of understanding between Islam and Christianity.
"The point though, surely, is that we have now reached a crisis where the bridges are rapidly being deliberately destroyed by those with a vested interest in doing so — and this is achieved through intimidation, false accusation and organized persecution — including to Christian communities in the Middle East at the present time," Charles said at the time.