Prison Fellowship Praises Democrats Who Voted for Reform Bill Backed by Trump White House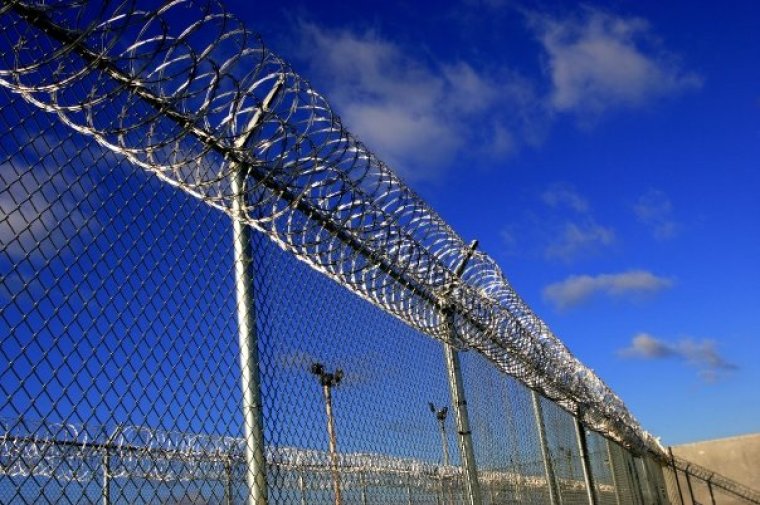 Prison Fellowship and criminal justice reform groups are praising the bipartisan passing of a comprehensive prison reentry reform bill backed by the White House in the United States House of Representatives Tuesday, even though there has been left-leaning criticism about the bill's lack of sentencing reform.
As the Trump-backed FIRST STEP Act, or Formerly Incarcerated Reenter Society Transformed Safely Transitioning Every Person Act, was passed through the lower house by a vote of 360-59, the nation's largest prison ministry came to the defense of the legislation on Wednesday while some liberal activists and lawmakers in the criminal justice reform community have claimed that such a bill is "doomed to fail" and a "step backwards."
"What made this vote different in the House yesterday, both members on the right and the left faced some very strongly worded opposition to this bill and neither side succumbed to it," Craig DeRoche, Prison Fellowship senior vice president of advocacy and public policy, told reporters on a conference call.
Although over 70 left-leaning groups, like the American Civil Liberties Union and the NAACP, have pressured Congress to vote against such a piece of legislation that doesn't include sentencing reform, a total of 134 Democrats voted in favor of the FIRST STEP Act.
"I think when you have a vote of 360-59, what we are seeing is that Congress put their values first over political party or ideological leaning and came together to do something very good here for America and something that has been proven to have worked in the states to improve public safety," DeRoche explained.
Among other things, the FIRST STEP Act would expand recidivism reduction programs inside federal prisons, and would provide more opportunities for prisoners to earn time credits by completing programs that will help them deal with their own personal problems and prepare them for a successful life after release.
Such programs would include drug rehabilitation, treatment for sexual addiction, anger management therapy, job training and other initiatives. Through completion of the programs, inmates could be eligible to use the credits they earn to carry out the rest of their sentences in halfway homes or in home confinement.
In addition, the bill requires inmates to be housed within 500 miles of their families, if possible. It also restricts the shackling of pregnant mothers during labor and postpartum recovery.
Heather Rice-Minus, Prison Fellowship's vice president of government affairs, explained that she spoke with one Democratic congressional office on Tuesday and was told that the representative would vote for the bill because of the "needs of their district, which is really impacted by crime and incarceration."
"Everyone is touched by crime and incarceration and these members and Americans are demanding a more restorative approach," Rice-Minus said. "We believe the FIRST STEP Act is a meaningful first step for the men and women languishing in prison today."
The bill now goes to the U.S. Senate, where its future is less certain with a smaller Republican majority.
Despite the fierce opposition to the bill by those holding out for sentencing reform measures, DeRoche believes there is a greater than a 50 percent chance the bill could pass in the Senate, "because of the overwhelming support that this reform has based on the core beliefs and values of the senators."
"It is not based on the partisan makeup of the Senate right now or even the leadership," DeRoche said. "This legislation has been discussed now for years with Democratic majorities and a Democratic president and Republican majorities and everything in between. There is a majority willing to support this legislation. We are going to push as hard as we can and we believe there is a great chance to get this done now."
Although there is no indication when the Senate will vote on the bill, DeRoche stated that he believes the Trump White House could push to have the vote happen in the next several weeks.
"What the House passed yesterday by a huge margin sends a message, I think, to this Senate of 'let's get this done,'" Prison Fellowship President James Ackerman said. "It's fine to be tough on crime, Prison Fellowship doesn't argue about that. We want to see people who enter the system ... have the opportunity to receive the programing they need — faith-based or otherwise — to help them become healthy and productive citizens so that when they return to our communities, they are helping to make our communities safer."
Although Prison Fellowship is a longtime supporter of reforms to the nation's mandatory minimum sentencing laws, including such reforms in the FIRST STEP Act could greatly hinder its chances of passing in a Republican-controlled congress. Additionally, the White House left out sentencing reform when it released a guidance on what type of prison reform bill the president would sign.
Responding to a question about the bill's lack of sentencing reform, Rice-Minus explained that there hasn't been enough "consensus" to have a bill that includes sentencing reform pass through Congress. She stated, though, that Prison Fellowship will continue to fight for sentencing reform.
"It's a tightrope of finding solutions that can gain enough consensus to get to the president's desk," Rice-Minus said. "That is the dance we do. I think there is sufficient consensus on prison reform, as we know after yesterday. We look forward to continuing to fight for more. It is a meaningful first step but it is only a first step."
Holly Harris, the executive director of the Justice Action Network, told The Hill that she expects the bill will evolve in the Senate.
"There will be intense negotiating, and we are hopeful some sentencing reforms will emerge to complete this package," Harris said. "But given the massive public support for these reforms, and today's overwhelming House vote, failure on the Senate side is not an option. And everybody knows it."