Trump Urges Congress to Pass Prison Re-Entry Reform but Not Mandatory Sentencing Fix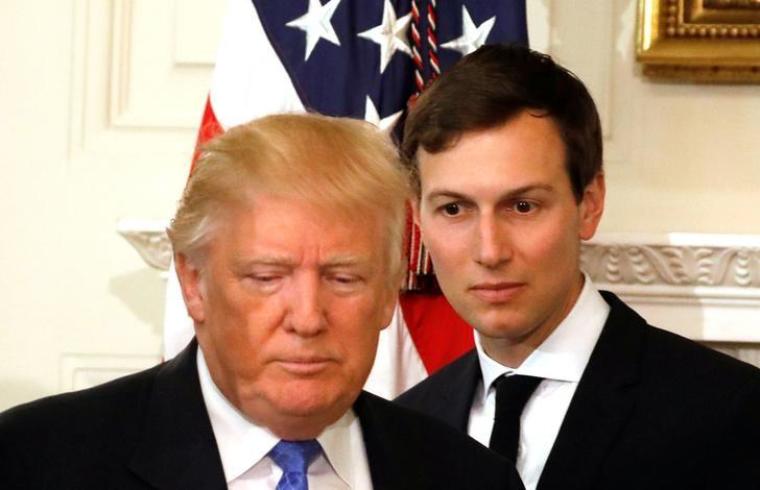 The White House is calling on Congress for legislation that would promote measures to ensure prisoners are prepared to re-enter society after release but is not calling for a reform of the nation's mandatory minimum sentencing rules.
In a conference call with reporters this week, White House officials outlined recommendations to advance legislation that would create more prison work programs and partnerships with nonprofits and other nongovernment organizations to train inmates for life after prison.
The officials, however, did not offer a proposal to reform the nation's mandatory sentencing laws, which advocates on both sides of the political aisle say produce unfair sentencing results for people convicted for nonviolent drug-related crimes.
"The sentencing reform part still does not have a pathway forward to getting done," a White House official said, according to Reuters. "By doing this in smaller bits and pushing prison reform now, this has a better chance of getting done."
According to USA Today, the White House sent lawmakers a broad list of "principles" that the White House would support in legislation.
That list includes initiatives that would help move inmates who qualify to halfway houses and into re-entry programs more quickly and would expand access to prison work programs. The White House also said it would support funding of programs to help inmates get jobs once they are out of prison and programs that help reduce state prison recidivism.
The officials also hinted that Trump will sign an executive order this week that would elevate the Federal Interagency Reentry Council back to the White House from the Department of Justice.
The council represents 20 federal agencies working together to help find ways to reduce recidivism, assist inmates who have been released and reduce the cost of incarceration.
Bureau of Justice statistics show that about two-thirds of prisoners released in the U.S. are rearrested within three years. Within five years of release, 76 percent of prisoners were rearrested.
"Of those prisoners who were rearrested, more than half (56.7 percent) were arrested by the end of the first year," the National Institute of Justice warns.
The White House recommendations follow a meeting held by President Donald Trump in January between faith leaders, criminal justice reform experts, governors and senior White House officials on criminal justice reform.
According to evangelical public relations executive Johnnie Moore, a participant in the meeting, the White House effort on criminal justice reform has been led by Trump's son-in-law and senior adviser, Jared Kushner, and his Office of American Innovation.
"This administration really believes in public and private partnerships," Moore told The Christian Post at the time. "This is an administration that when they talk about public and private partnerships, they are not talking about long contractual arrangements or even grants. It's about the administration saying, 'These are great organizations and these are best practices and we are going to take this bully pulpit and we are going to look out across the country and and ask churches and organizations to help prisoners re-enter society."
Moore said Kushner's office has evaluated private organizations and programs and have "looked across the government as to what can and can't be done for the short and long term."
"They have come up with a list of short- and long-term priorities that will make a substantive difference on this issue," Moore said.
During the January meeting, various programs and reforms that have worked at the state level in conservative states like Texas, Louisiana, Georgia, Kentucky, Kansas, and Oklahoma were highlighted.
However, some criminal justice reform advocates have argued that true reform can't happen without sentencing reform.
"I don't think there can be real criminal justice reform without reducing unnecessary incarceration," Inimai Chettiar from the Brennan Center for Justice at New York University told Reuters.
Last May, Attorney General Jeff Sessions issued a sentencing memorandum that directs federal prosecutors to pursue the most serious offense possible against defendants. The memo reversed Obama-era policies that allowed prosecutors to avoid charging certain defendants with offenses that carry mandatory minimum sentences.
The move was condmened by lawmakers from both parties.
Pat Nolan, director of the American Conservative Union Foundation's Center for Criminal Justice Reform, told CP last year that Sessions' memo underlines the need for Congress to pass reforms to give prosecutors and judges "flexibility to differentiate between drug trafficker and the person who got hooked after being legitimately on the drug."
Although criminal justice reform has become an increasingly bipartisan issue, sweeping federal sentencing reform legislation has failed to pass in recent years as it is still a touchy issue for some Republican lawmakers who want to maintain a "tough on crime" persona.
David Safavian, deputy director of the ACU Center for Criminal Justice Reform, told Reuters that the principles highlighted by the White House Tuesday would be a "meaningful step" forward even though they don't include sentencing reforms.