Pro-Family Republican Politician Resigns After Claims He Led Secret Gay Life, Fondled 18-Y-O Teen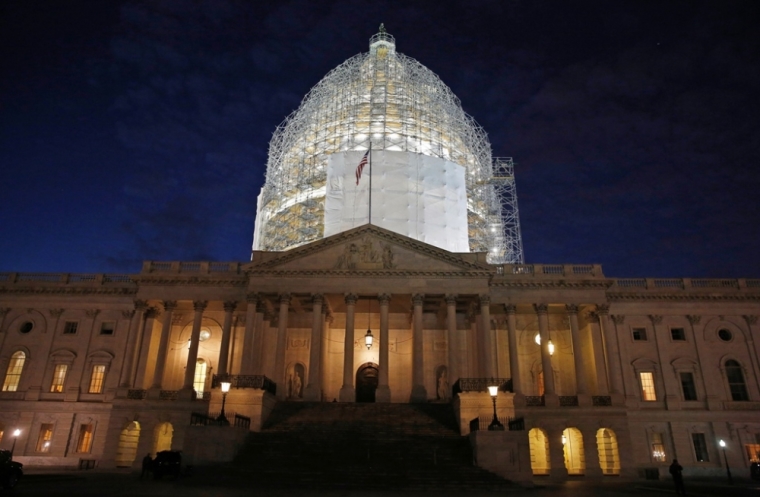 A conservative Ohio state lawmaker resigned last week after admitting to "inappropriate behavior" with a man in his state office in Columbus. Allegations were that he led a secret gay life for years, including an instance where he fondled an 18-year-old teenager.
Cleveland.com reported on Saturday that Wesley Goodman led a pro-family platform defending the definition of marriage as one man and one woman, but revelations have shown that he sent salacious texts and emails with gay men on Capitol Hill.
"We all bring our own struggles and our own trials into public life," Goodman announced last week. "That has been true for me, and I sincerely regret that my actions and choices have kept me from serving my constituents and our state in a way that reflects the best ideals of public service."
House Speaker Cliff Rosenberger added in a statement last week following Goodman's resignation: "It became clear that his resignation was the most appropriate course of action for him, his family, the constituents of the 87th House District and this institution."
The married 33-year-old politician was elected in 2016 to the 87th district seat and had aspirations to run for Congress, but now several people who knew him when he worked in Washington D.C. have stepped forward with controversial stories about the lawmaker.
"Wes never sexually harassed me — we both knew what we were doing and we were both fine doing it," said Johnny Hadlock, a former staffer for another GOP congressman, who said that he engaged in phone sex with Goodman, who he met in 2010.
Hadlock said that the various messages and online exchanges between them happened without the knowledge of Goodman's wife.
One anonymous conservative described as having "Ohio ties" added that Goodman engaged in "predatory behavior toward younger men," sending them "inappropriate material and propositioning them via text message and Facebook messenger."
The man accused Goodman of targeting college kids who reached out to have him as a mentor, but were too afraid to report his sexual advances.
The Washington Post reported on Friday that allegations have also swirled around Goodman fondling an 18-year-old without the latter's consent.
The incident apparently occurred two years ago at a conference at Ritz-Carlton hotel near Washington to raise funds for the Ohio politician.
"Hours later, upstairs in a hotel guest room, an 18-year-old college student who had come to the event with his parents said the candidate unzipped his pants and fondled him in the middle of the night," the article describes.
"The frightened teenager fled the room and told his mother and stepfather, who demanded action from the head of the organization hosting the conference."
Tony Perkins, president of the Council for National Policy and the Family Research Council, received an email from the stepfather regarding the incident on Oct. 18, 2015.
"If we endorse these types of individuals, then it would seem our whole weekend together was nothing more than a charade," the note read.
Perkins replied: "Trust me . . . this will not be ignored nor swept aside."
He added: "It will be dealt with swiftly, but with prudence."
In December, Perkins asked Goodman to drop out of the race, and suspended him from the CNP. In a direct letter he said that he will "continue to pray" for Goodman's journey to "spiritual and emotional wholeness."
"Going forward so soon, without some distance from your past behavior and a track record of recovery, carries great risk for you and for those who are supporting you," Perkins wrote at the time of Goodman's political aspirations, however.
Perkins added that he was encouraged that Goodman admitted responsibility for his behavior, but warned that he "only began the process of restoration."
As the WP noted, CNP, which was founded in early 1980s, includes several prominent figures in the conservative movement, including White House counselor Kellyanne Conway and embattled Senate candidate Roy Moore of Alabama.
The effort did not stop Goodman from continuing his campaign, however. The lawmaker went on to defeat two fellow Republican candidates in primary elections on his way to winning a district seat.
The Christian Post reached out to FRC and Perkins for comment, but was told the organization will not be releasing a statement on the issue.