Pro-lifers aghast at pro-abortion ad arguing live baby girl 'should be a choice'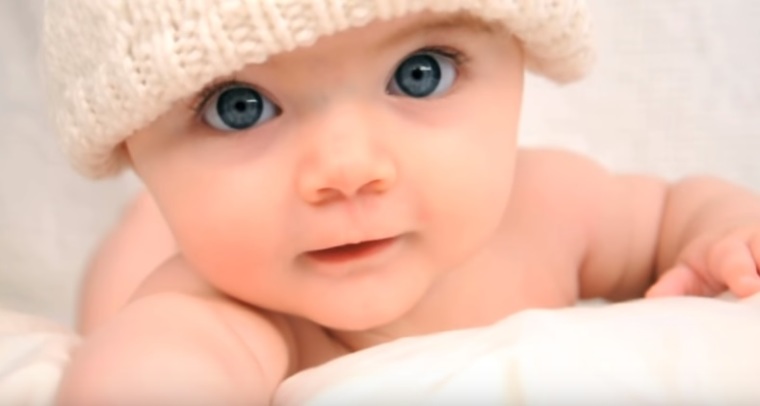 An ad in support of Planned Parenthood featuring a live baby girl with the caption "she deserves to be a choice" is eliciting horror across the internet.
The 40-second ad, which is about three years old but gained attention over the weekend, hails from the Agenda Project Action Fund, a left-wing advocacy organization, after Nigerian pro-life activist Obianuju Ekeocha posted the video on her Twitter feed Friday. She received several notable retweets, including Texas Governor Greg Abbott and actress Patricia Heaton, both of whom were disgusted and incredulous.
With lullaby music playing in the background, footage of a cooing baby girl wearing a white cap is interspersed with the message: "She deserves to be ... loved, She deserves to be ... wanted, She deserves to be ... a choice."
The ad concludes with the hashtag #StandwithPP.
The ad almost appears to be a pro-life ad given the use of a cute baby, and many could not believe their eyes. Ekeocha called it the "creepiest" ad she had ever seen.
Abbott, who was just reelected for a second gubernatorial term Tuesday, was appalled.
"This has to be a joke. If not, it is truly jarring," the Texas governor tweeted Friday.
Heaton, who is known for her vocal support of the unborn in notoriously liberal Hollywood, wondered on Twitter: "Um...which ghoul at @PPFA decided this was a good idea? 'Let's show a beautiful infant girl, then list the criteria she needs to meet in order to avoid being aborted!'"
Pop singer Chrystal Neria, who is known professionally as Kaya Jones, was even more horrified.
"Please brace yourself. This is the most demonic thing. Evil pure evil," Jones tweeted Saturday along with the ad.
Yet the ad, which is called, "The Chosen," is actually over three years old. The publish date on TheAgendaProject's YouTube channel is listed as September 22, 2015, just weeks after a summer full of controversy where investigative journalists with the Center for Medical Progress released a series of undercover videos showing top Planned Parenthood executives casually discussing the sale of fetal body parts acquired during abortions.
"This ad looks like it ought to have been created by an anti-abortion group or a satire show to make pro-choice people seem like horrifying zealots. But it wasn't," commented Alexandria DeSanctis, who covers pro-life issues for National Review, on Sunday.
"They did it themselves. Sometimes, the pro-abortion movement really shows itself for what it is. Believe them."
Likewise, the Daily Wire's Matt Walsh echoed that the ad "seems almost to go out of its way to highlight the beauty and lovability of the child."
"It presents human life — wondrous, miraculous life — and says, 'Yes, it is good to kill this person,'" he said in a Monday essay.
"This is what every pro-abortion ad says, and what every pro-abortion person believes, even if they will not be so forthright about it. We should give the Agenda Project credit for being open and honest about what they believe and support."