Pro-Lifers Score Big Wins With Amendments in West Virginia, Alabama; Lose in Oregon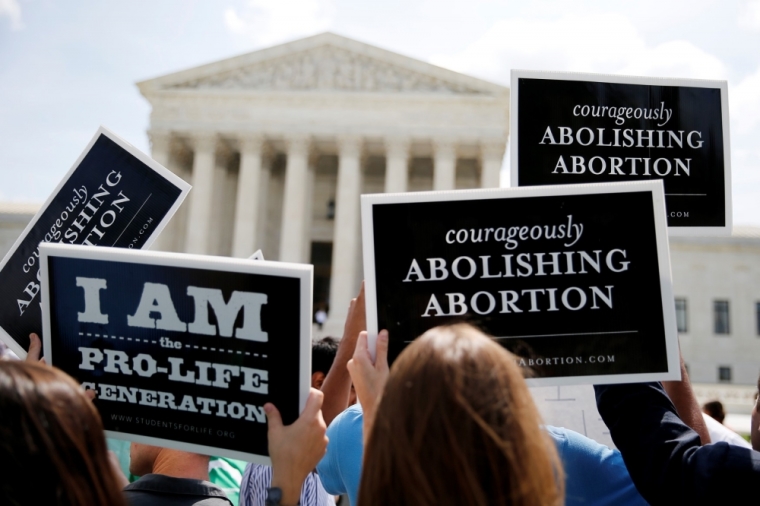 Voters in Alabama and West Virginia approved amendments to their state constitutions on Tuesday that reject the claim that abortion is a right. A government funding of abortion measure lost in Oregon, however.
The Alabama State Abortion Policy Amendment, also known as Amendment 2, passed with the support of nearly 60 percent of voters.
"... it is the public policy of this state to recognize and support the sanctity of unborn life and the rights of unborn children, most importantly the right to life in all manners and measures appropriate and lawful; and to provide that the constitution of this state does not protect the right to abortion or require the funding of abortion," read Amendment 2.
The Alliance for a Pro-Life Alabama, which campaigned for the amendment, released a statement celebrating the news of its success.
"We were told there was no chance of overcoming the battle against Planned Parenthood with the resources we had available," stated the Alliance on their Facebook page.
"Well, look what the Lord has done now! To Him be the glory! Thank you Alabama, for choosing to protect life!"
In West Virginia, Amendment 1 passed with nearly 52 percent of the vote. The amendment adds a section to the state constitution that reads "Nothing in this Constitution secures or protects a right to abortion or requires the funding of abortion."
In late October, the pro-life group Susan B. Anthony List announced a $500,000 campaign aimed at getting Amendment 1 passed.
SBA List spokeswoman Mallory Quigley said in a statement released last month that she was confident that West Virginia voters will pass the amendment.
"West Virginia is a pro-life state and a majority of voters are rightfully horrified when they find out that the state has used their tax dollars to pay for abortions – even late-term abortions – for more than two decades," stated Quigley on Oct. 29.
"More than 35,000 children have had their lives brutally ended by abortion – and taxpayers have foot the bill to the tune of nearly ten million dollars."
Although West Virginia and Alabama passed pro-life amendments, voters in Oregon rejected Measure 106, which if passed would have banned state funding for abortion.
Nearly two-thirds of Oregon voters cast their ballots against the measure, with David Rogers, executive director of the Oregon chapter of the American Civil Liberties Union, celebrating the result.
"Today affirmed that regardless of what is happening in the national political landscape, we can still make forward progress when we organize on local and state issues," stated Rogers.
"We won't let President Trump dictate what kind of communities we live in. Today Oregon's values stood strong."