Duquesne University's Theology Department Chair found dead with woman in apparent murder-suicide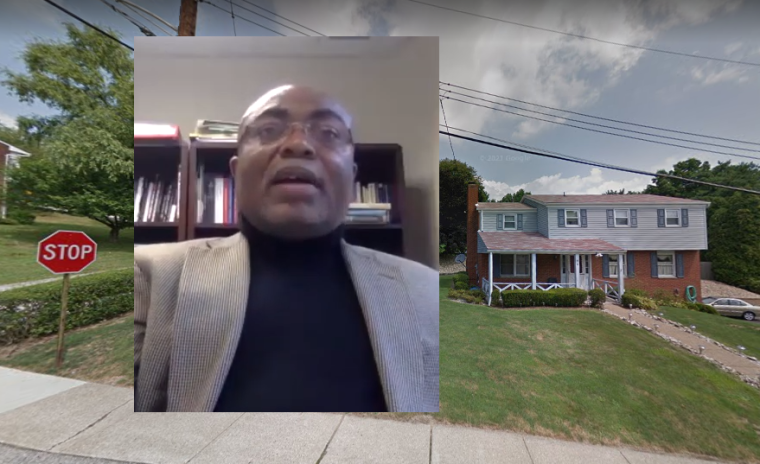 Marinus C. Iwuchukwu, an associate professor of theology and chair of the Theology Department at Duquesne University, was found dead inside his Pittsburgh, Pennsylvania, home Tuesday along with a woman in what local police say is an apparent murder-suicide.
Iwuchukwu, 59, and the woman, Charte Dunn, 50, were identified by the Allegheny County Medical Examiner's Office on Tuesday night.
A release from the Allegheny County Police said the county received a 911 call from a third party at 9:53 a.m. asking for a welfare check on the couple who were engaged in a violent domestic situation inside the home on Thorncrest Drive in Wilkins Township.
"The third party learned that the male had been stabbed. The female remained inside the residence with a firearm," the release said.
Wilkins Police and neighboring police departments went to the home and "hailed the residence."
A neighbor, Joe Marchesani, told WTAE that he heard SWAT officers over a megaphone.
"It sounded like they were asking whoever was inside to come out," Marchesani said. "I don't know what had led them to be here."
When police didn't get a response, they entered the home with the assistance of County Police SWAT and discovered the bodies.
"Both the male and female appeared to have sustained lacerations, and the female sustained an apparent self-inflicted gunshot wound," police said in their statement.
Anyone with information concerning this incident is being asked to call the Allegheny County Police tip line at 1-833-ALL-TIPS (1-833-255-8477).
When Marchesani heard what happened he expressed disappointment to WTAE.
"I'm a Quaker and we're definitely not in favor of the large numbers of guns that are out," he said. "We're constantly working for non-violence."
Duquesne University is an internationally recognized Catholic university founded by the Spiritans in 1878. It is the only Spiritan institution of higher education in the United States.
Officials there did not immediately respond to a request for comment from The Christian Post on Wednesday morning, but university spokesman Gabriel Welsch called the deaths "a tragedy" in an earlier statement to WTAE.
"This is a tragedy for all involved and our thoughts and prayers are with Professor Iwuchukwu's colleagues, students, friends and loved ones," Welsch said.
According to the university's website, Iwuchukwu who joined the faculty in 2008, specialized in interreligious dialogue, inclusive religious pluralism, and media and religion. He taught undergraduate courses in world religions and culture; Judaism, Christianity, and Islam; and dialogue among religions. At the graduate level, his seminar classes focused on religious pluralism, freedom of religion, and interreligious dialogue. At the time of his death, he was also serving as the chair of the theology department and the Consortium for Christian-Muslim Dialogue.
Etchi Juliette Besem Oben, one of the professor's students, said on Facebook Tuesday that she was devastated by his passing.
"The news of your death rips my heart," she wrote. "Oh my professor and former chair Dr Marinus Iwuchukwu...I am at loss for words...."