Prominent Philadelphia Preacher Who Criticized Obama for Failing the Black Community to Resign Amid Church Turmoil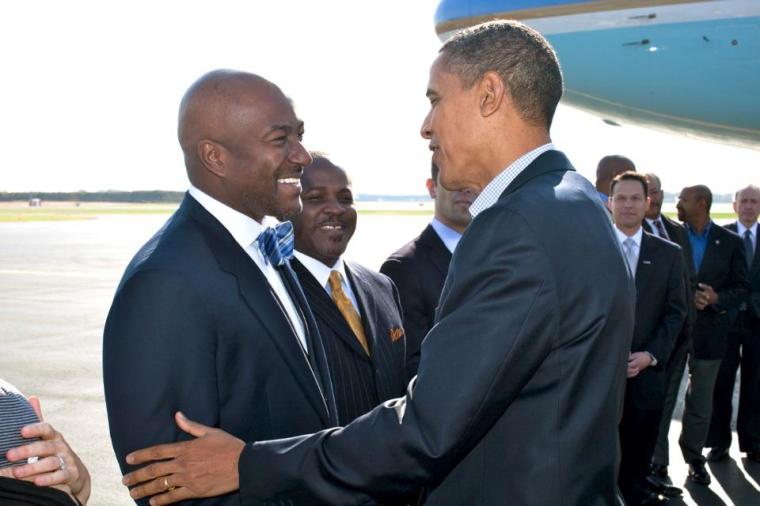 Facing mounting turmoil and disenchantment among his flock, the Rev. Kevin R. Johnson, prominent senior pastor of the storied 103-year-old Bright Hope Baptist Church in North Philadelphia who famously criticized President Barack Obama for failing black Americans last year, will effectively resign his post on Oct. 31.
Several congregants of Johnson's church told the Daily News in Philadelphia that the pastor announced that it was "crystal clear" that the time had come for him to move on after a testy meeting with the church's leadership on July 17.
"I have enjoyed Philadelphia," Johnson is said to have told his parishioners, "but the Lord has told me it is time to move on." He told the church that because his wife is "gainfully employed" as a lawyer, he would be taking his time to find another church.
The same publication had highlighted significant turmoil at the church in an April 15 article citing ongoing personal and ideological issues between Johnson and his church.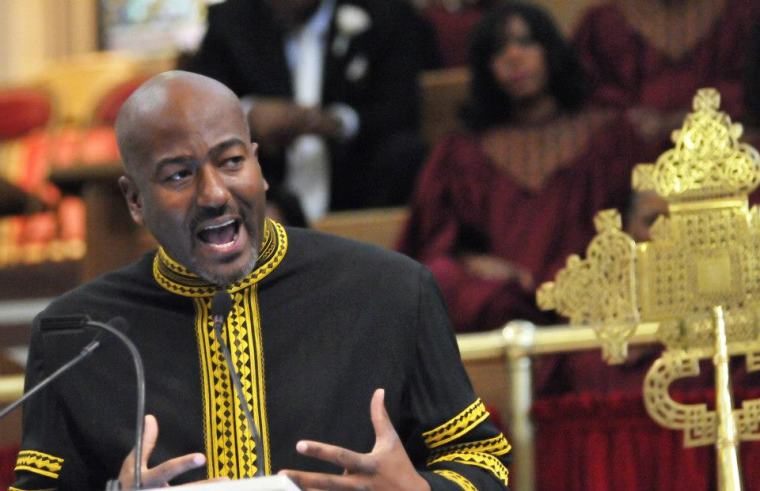 Johnson, 40, was introduced as the church's fifth pastor in 2007 by the-late Rev. William H. Gray III, who was a former congressman and the third generation of his family to lead Bright Hope. Johnson had previously served as an assistant pastor to the Rev. Calvin O. Butts at Abyssinian Baptist Church in Harlem, New York.
According to the Daily News, tempers flared in March this year when a beloved assistant pastor who had been at the church for 48 years, the Rev. George F. Taylor, 70, was allegedly fired for insubordination.
A few days after the firing the ushers at the church staged a boycott while "several congregants in the pews showed their contempt by putting empty white envelopes in the collection plates."
"It was the straw that broke the camel's back," one church member reportedly noted of Taylor's exit.
Congregants in the article cited a whole host of issues with Johnson, including that matter of his political ambitions.
Several of Johnson's congregants said they were upset with Johnson when he announced earlier this year that he would run for mayor. It was only after they reminded him that he pledged in 2007 that he would avoid politics that Johnson told them arrogantly that: "I changed my mind."
In an April 2013 op-ed in the Philadelphia Tribune, Johnson criticized Obama for the lack of diversity in his cabinet and said he had "failed the black community."
"For me, the absence of African-Americans in a second term is not only disrespectful to the black community — who voted 96 percent for President Obama in 2008 and 93 percent in 2012, but also underscores a larger problem of economic and job opportunities for the black community," wrote Johnson.
"Indeed, if we objectively look at Obama's presidency, African-Americans are in a worse position than they were before he became president. At the end of January 2009, unemployment for African-Americans was 12.7 percent. Four years later, the situation is worse, and unemployment is higher at 13.8 percent," he continued.
"To my disappointment, the president has not only failed the black community, but also has failed to surround himself with qualified African-Americans who could develop policies to help the most disenfranchised. The president's agenda appears to be for everyone except Black people — his most loyal constituency," he said.