Prophet TB Joshua's Nigerian Megachurch Indicted of Criminal Negligence in Building Collapse That Killed 116 Worshipers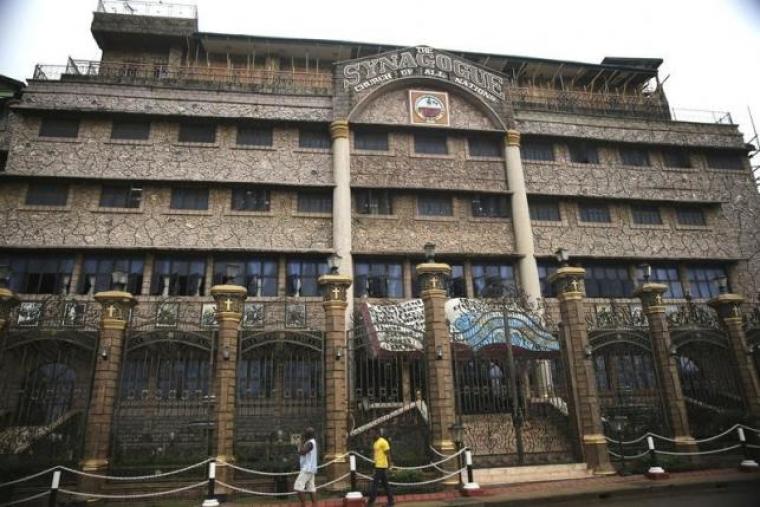 The Synagogue Church of All Nations, led by Nigerian megachurch preacher TB Joshua, was indicted by a coroner on Wednesday of criminal negligence in a building collapse in September 2014 that killed 116 worshipers.
"The church must be investigated and prosecuted for not obtaining the relevant approval before embarking on the construction of the building," coroner Oyetade Komolafe said in his ruling, AFP reported.
"The church was culpable because of criminal negligence resulting in the death of the victims."
The incident in Lagos on Sept. 12, 2014, left a total of 116 people dead, with 81 of the victims being South Africans visiting the megachurch.
Joshua, who is one of Nigeria's most famous preachers, initially claimed that Islamic extremists from Boko Haram could have been behind the collapse, though that theory has since been ruled out by expert witnesses.
"In a few weeks, the truth behind the collapsed building will be revealed," the pastor said in the days following the tragedy.
"The last time the Boko Haram issue occurred, the press were against the church, including the police, but after some weeks, the truth behind the attack was revealed."
Komolafe noted that the victims died from multiple injuries, including fractured skulls. The hearing was also told that extra floors were being added to the guesthouse building at the time without planning permission.
The coroner accused Joshua of failing to show up at the ruling, while the other 31 witnesses that were called did so.
"Among the individuals and organisations summoned, only Prophet TB Joshua refused to testify," Komolafe told the court.
"He went to court, challenged the jurisdiction of the coroner to summon him and the high court ruled he should come. But he still went ahead to the appeal court to challenge the ruling."
Joshua is believed by followers to be a faith-healer, and is also known as "The Prophet" and "The Man of God."
A controversial video from May shared on social media websites showed a young Nigerian businessman reportedly being delivered from a "homosexual demon" at SCOAN.
The allegedly possessed man is seen confronted by a preacher called Wise Man Christopher, who claims to have a conversation with the supposed demon living inside the man, after which he forces the demon out.