Prophetesses Talk Training Protégés to Prophesy on Lifetime Show 'Preach'
Prophetesses Talk Training Protégés to Prophesy on Lifetime Show 'Preach'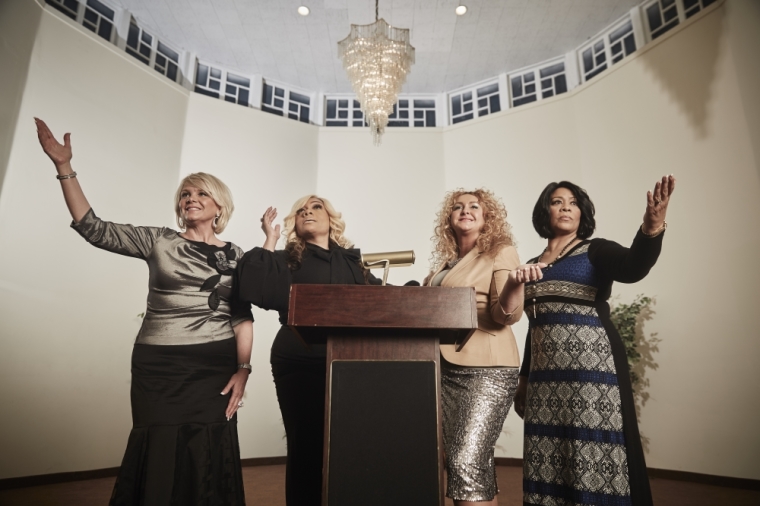 Before coming under the tutelage of the prophetess Belinda Scott, Hadassah Elders was embedded in the Nation of Islam. Now, she's busy honing her gift as a young prophetess in the body of Christ on Lifetime's newest docu-series, "Preach."
Scott, a Cleveland Heights, Ohio-based prophetess, told The Christian Post that she has mentored an estimated 1,500 women. Now that cameras have followed her helping Elders walk in a prophetic calling after growing up in the Muslim faith, Scott insists she's simply following the Bible.
"I believe that as an elder statesman in the Lord, an elder woman in the Lord, in Timothy it says to first train up a young woman," Scott told CP. "We're just following Bible principles."
The prophetess believes Elders has a great testimony that can impact others.
"She's been transformed by the power of the Holy Spirit and confesses Jesus Christ as her Lord and Savior," Scott told CP. "She received the Holy Ghost and now she's seeking to do a thing for other women. I really feel that is something that's monumental."
In the first episode of "Preach," Scott assured Elders that she was ready to lay hands on people after praying for her protégé and laying a prayer shawl on her. In a similar way, the prophetess, known as Taketa Williams, also shared her anointing with her protégé, Rebecca Hairston, on the debut episode of the show when she wiped her sweat with a cloth and put it over the face of her trainee.
Williams heads a school of prophecy and told CP that she can impart her spiritual gifts to others.
"Paul told Timothy in the Scripture, stir up the gifts of God that was given to you by the laying on of hands. A gift can biblically be imparted unto others," Williams asserted. "The gifts of the Spirit, which one of them is prophecy, can be transferred and released upon another believer. That is our biblical foundation."
Scott insists, however, that it is only God who can call somebody to be a prophet and she's only put into a position to help guide people in that gift.
"When you yield to God by way of the Holy Spirit, He is the one who gives us this calling and the mandate. No man can give another person a gift from God," Scott told CP. "God has to birth that gift, or call that individual, whether its from their youth or that gift was laying dormant. Even before they were saved they might have had that gift. But once the Holy Spirit comes in, He illuminates that gift, He touches that gift and that gift begins to operate."
"Preach" airs Fridays at 10 p.m. ET on Lifetime.