Public School Bible Club Halted by Atheist Complaint May Return Next Academic Year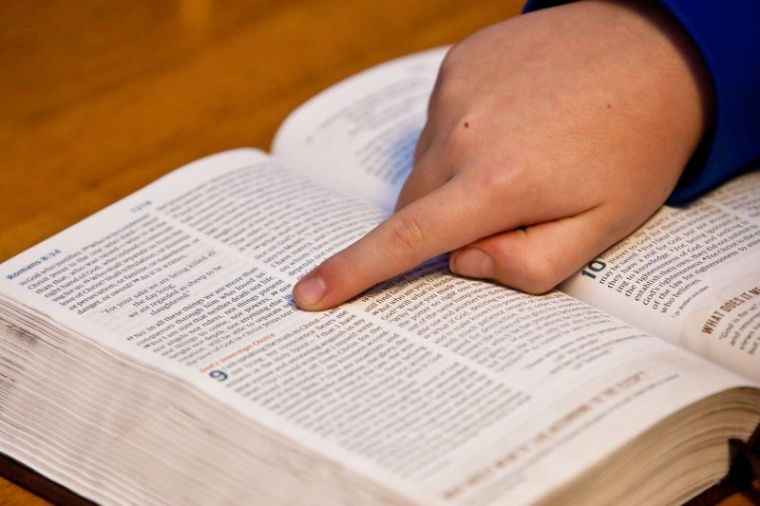 An elementary school Bible club that was suspended due to church-state concerns raised by an atheist group may return next academic year.
The Wisconsin-based Freedom From Religion Foundation was able to convince Bartlett City Schools in Tennessee to put a stop to a Bible club at Altruria Elementary School.
However, Bartlett City Schools spokesman Jason Sykes provided The Christian Post with a statement on Tuesday, noting that they are working on a plan to bring it back while addressing any possible church and state issues.
"Per our understanding, religious clubs at elementary schools must be sponsored by an outside group. To our knowledge, the K-2 Bible Club at Altruria Elementary was not," read the statement.
"While this club has been postponed, we are working with the school to ensure the proper steps are taken to allow this club in the 2017-2018 school year. We are working to reopen the club next school year."
The FFRF sent a complaint to Bartlett City Schools regarding the Altruria Bible Club, which met before classes started at the elementary school and was focused on first and second graders.
Regarding the school district's decision to halt the club's activities for the time being, FFRF gave a statement to a local media expressing support for the decision.
"FFRF is pleased to learn that Bartlett City Schools has taken appropriate action to disband an unconstitutional religious club, which was really just religious instruction by public school officials," stated the FFRF.
"This development is a victory not only for reason and the law but for the inviolable right of a captive audience of first and second-grade students to be free from indoctrination in a public school setting."
A local Christian group called the Center for Religious Expression denounced the decision, sending a complaint letter to the school district on behalf of two parents.
CRE Chief Counsel Nate Kellum told CP that he considered the suspension of the Bible club to be "unconstitutional and shameful," stating that it is "the latest example of Freedom From Religion Foundation coercing a school into discriminating against Christian students."
"The Supreme Court has held time and again that elementary-aged children can meet before or after school and have a Bible club on the same terms as other extracurricular clubs, just like the chess club, Pokémon club, or cub scouts," said Kellum.
"No objective observer would conceivably conclude the school is favoring religion when it treats the Bible club equally and like any other student club."
The CRE sent a complaint letter to the school district on May 1 and argued that if they do not reinstate the club, the center will "have no other option but to pursue legal action to protect their rights for the next school year."
Upon hearing the news that the school is working on reopening the Bible club by fall, Kellum said he is encouraged that they are "at least open to having the Bible club again." At the same time, however, he said they are "disappointed in this extra condition that they will purportedly impose on the Bible club in requiring an outside sponsor."
"No other extracurricular club has to obtain an outside sponsor and the Bible club should not require one either," he noted. "That condition could very well preclude the club from restarting."