Puerto Rico Is Open and Ready to Visit: Where to Go Right Now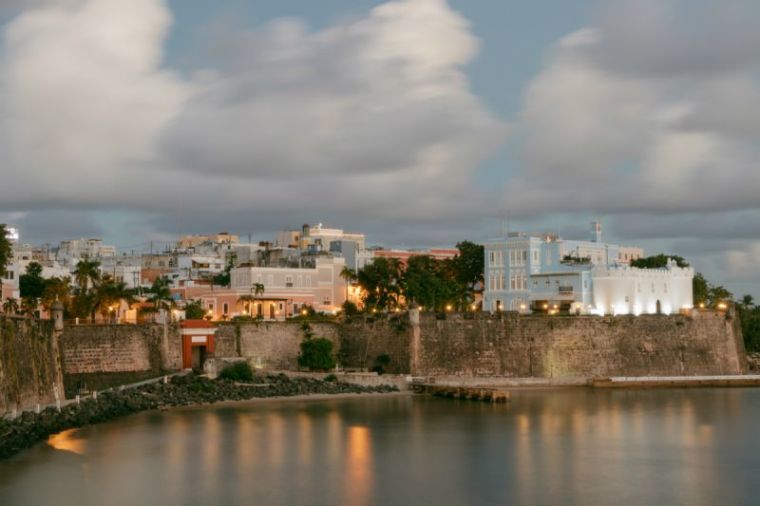 Puerto Rico has had a rough couple of years from a public relations standpoint.
First, the U.S. territory's government was in the spotlight for going bankrupt after decades of mismanagement. Then came the devastation of Hurricane Maria in September 2017.
I visited late last month and was surprised by how well the recovery has went. Yes, it hasn't been perfect. And yes, the press corps can still come up with a narrative that negatively portrays Puerto Rico. However, the reality is the island is open and, in many cases, things are actually better than they were before. That's because in the aftermath of Maria hotels were renovated, historical sights were restored and much-needed improvements to infrastructure and other public works were carried out.
Old San Juan, the picture-perfect, Spanish colonial-era fortified old town, is once again bustling with visitors, partly thanks to the couple thousand cruise ship passengers who explore the city on any given day.
It is also business as usual at hotels along the oceanfront strip in Condado, which rivals Miami's South Beach and Waikiki in Hawaii. The iconic El San Juan Hotel reopens in December and The Ritz-Carlton is slated to open again in 2019. Meanwhile, the Serafina Beach Hotel, an upscale boutique property, became San Juan's first new hotel to open since the hurricane.
All this has also brought about new opportunities for the tourism industry.
A new nonprofit entity, Discover Puerto Rico, was launched earlier this year with support from Puerto Rico Gov. Ricardo Rosselló and industry leaders.
Brad Dean, who came from South Carolina to run Discover Puerto Rico as its chief executive officer, told me over dinner at Paulina Escanes-Gourmandize, an elegant, locally-inspired restaurant in Condado, that the main priority is broadening Puerto Rico's appeal.
It's not that the island's beaches can't compete against other markets in the Caribbean and beyond. They can. Rather, it's a reflection that Puerto Rico hasn't taken advantage of all the opportunities it has to attract visitors.
"Tourism is a major economic driver and a powerful tool for development with ample capacity to transform the Puerto Rican economy," Dean said. "While we have some of the best beaches in the world, many visitors don't know the depth and richness of our cultural offerings."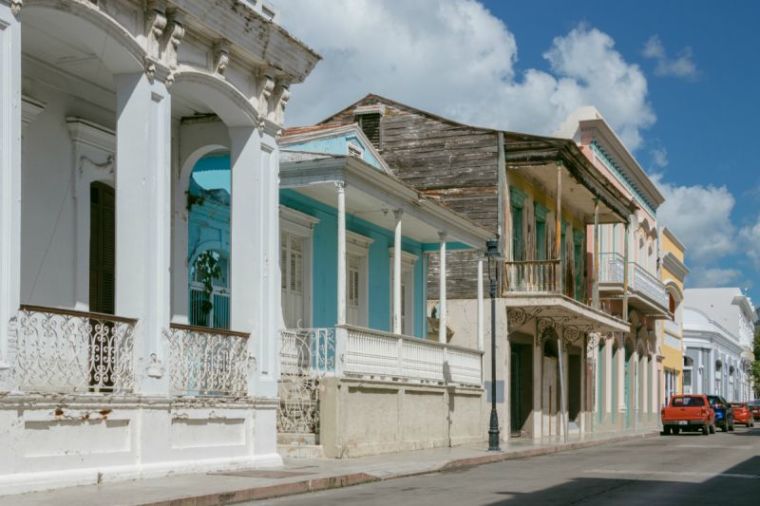 He specifically points to ecotourism, Puerto Rico's rich history and culture — it goes back to the 1493 discovery by Christopher Columbus and subsequent founding of the first Spanish colony in 1508 by Juan Ponce de León — and an outstanding food scene that includes world-class coffee.
I discovered this first hand when I left my Condado hotel and drove about 90 minutes to Ponce, the island's second-largest city.
As is the case with second cities everywhere, visitors mostly ignore Ponce. Yet it's a lovely city with a downtown planned around a neoclassical Roman Catholic cathedral that sits in the heart of Plaza Las Delicias, a classic Spanish-style town square.
Within walking distance in every direction are streets lined with old buildings from when this was a thriving city. As a result, Ponce is an architecture enthusiast's paradise.
Today's Ponce is slightly tired, thanks to the loss of population that comes with economic decline. Still everything was tidy, though many of the older buildings are derelict and in desperate need of restoration.
If you go
I get that most people visiting Puerto Rico are going for the beaches, but at least give yourself a day or two to discover what else the island has to offer.
In Old San Juan there are two Spanish colonial forts, both of which are part of the San Juan National Historic Site. There are also endless streets to wander and capture with your camera for sharing on Instagram. Then there is the tomb of Ponce de León — he obviously never found the fountain of youth — somewhat hidden away near the north transept of the Cathedral Basilica of St. John the Baptist. And if you're a foodie book one of Spoon Food's tours of old town eateries.
If I had to do it all over again I would have stayed a night in Ponce instead of spending all three of my nights at the AC Hotel by Marriott in Condado.
The 69-room Ponce Plaza Hotel and Casino, located across the street from the plaza and cathedral, is full of charm and ambience. It also has two great restaurants, including a casual café called Melao that masquerades as a coffee shop. Besides the ambience of Ponce's streets and old buildings there is the Museum of Art, which is one of the Caribbean's finest art museums and includes masterpieces by Sir Peter Paul Rubens and Roy Lichenstein. It's just too bad the visiting hours are limited.
Remember, Puerto Rico is a U.S. territory — and, perhaps, one day the 51st state in the Union — meaning no passport is required to visit. This means renting a car and driving around the island is super easy, though a surprising number of traffic lights remain out of service more than a year after Maria.
Spires and Crosses, a travel column exclusive to The Christian Post, is published every week. Follow @dennislennox on Twitter and Instagram.
Dennis Lennox writes about travel, politics and religious affairs. He has been published in the Financial Times, Independent, The Detroit News, Toronto Sun and other publications. Follow
@dennislennox
on Twitter.