Pulse teams up with Francis Chan, Ebony Small for global Good Friday service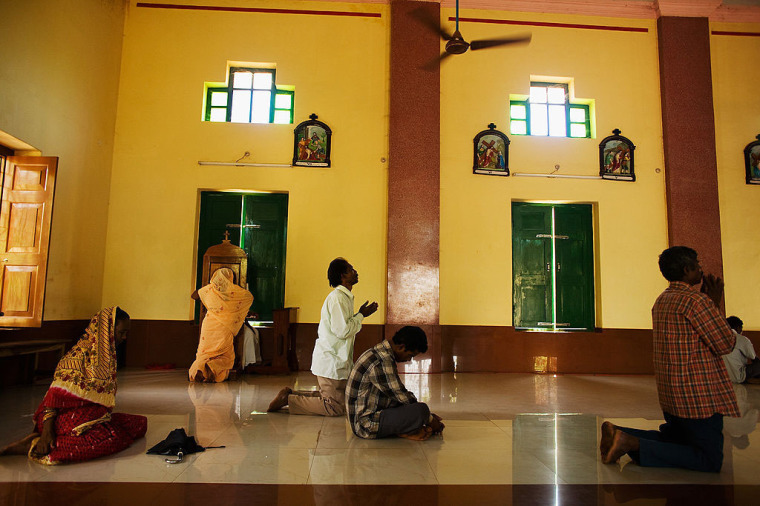 For the second year in a row, evangelist Nick Hall and his young-adult ministry Pulse will host a global Good Friday broadcast, teaming up with influential leaders including Francis Chan and Ebony Small to reach millions with the hope of the Gospel.
On Good Friday — the day commemorating the crucifixion of Jesus Christ and His death on the cross — Hall will host the Good Friday Worldwide broadcast, a free livestream event,  translated inover40 languages andavailable in 200 countries, including Japan, China, Nepal, Thailand, India, Kenya, Nigeria, Ukraine and Russia.
Good Friday Worldwide is set to be thelargest Easter outreach in the world, with 400 host sites, radio stations, and TV stations airing the program, which will feature messages from Chan and Small with worship led by Grammy Award winners for King and Country, Tasha Cobbs Leonard and Michael W. Smith, and Dove Award winners Kari Jobe and Cody Carnes.
"Last year, the world was shaken by the unprecedented COVID-19 pandemic, radical injustice and overwhelming loneliness. We were inundated with grim news and the nations were desperate for hope, for peace, for stability, for joy," Hall said in a statement shared with The Christian Post.
"The Good News that carried us through 2020 will continue to carry us through as we recover, rebuild and repair. Our job as the global church is to share that Good News with the world. I am beyond grateful for the opportunity to once again reach the ends of the Earth with the life-changing love of Jesus Christ this Good Friday."
Last year, Pulse Ministry's "Good Friday" simulcast reached 115 million homes, with 130,000 individuals responding to the Gospel message and professing faith in Christ. 
At the time, Hall revealed his ministry received photos from all over the world — from Nigeria to India and China — of families gathering in their living rooms, around 18-inch cathode-ray TVs, laptops and HD screens watching the services.
"The doors to our church buildings may have been closed, but the church has not closed. We are living through a Great Quarantine Revival, and I think God is just getting started," he said. 
Good Friday is always observed on the Friday before Easter Sunday, the day Christians believe Jesus rose from the grave conquering death. The Bible says those who believe in Christ will rise to meet Jesus when He returns as promised in 1 Thessalonians 4:16-17.
Last year, Chan, founder of Cornerstone Church in Simi Valley, California, acknowledged that while a digital Good Friday service isn't exactly the norm, there's something powerful about reflecting on Jesus' crucifixion and death in solace. 
"You're used to being in a church building with a crowd of people celebrating the cross of Jesus, but I actually think that there's something fitting about you being alone because most of you are watching this by yourself or maybe with your family in just a small group," he said, noting that being alone can be a golden opportunity to connect with God.
"That's why there's something good about you being alone right now. It's one thing to yearn for Him and scream for Him when everyone else is there because the crowd may move you to that. But this Good Friday [it's good] for you to have some quiet and some isolation so that the core of your being, not just your lips, the core of your being will connect with Him," Chan said.
The free livestream can be viewed globally at GoodFriday.com and the Pulse Facebook and YouTube pages.