Pulse: Why Millennials Are Some of Today's Most Effective Evangelists (Interview)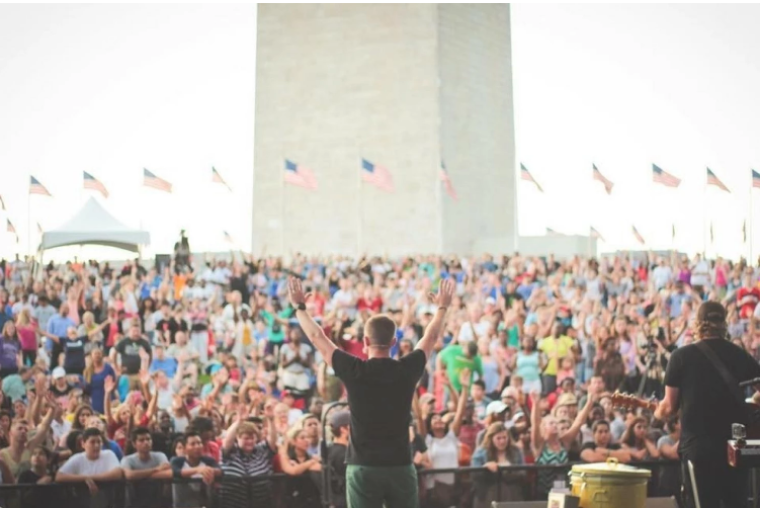 Millennials and Generation Z are some of today's most effective evangelists because, unlike generations before them, they "believe they can change the world," the spokesperson for a millennial-led evangelism movement that fills the nation's largest venues for Jesus said.
"Young people today get a lot of criticism because they look so different from previous generations," Susan Harris, PULSE director of communications, told The Christian Post. "But it doesn't mean they're not motivated. Young people just want something to believe in, they want a cause. They are extremely cause-driven and passionate."
"Millennials and Gen Z believe that they can change the world, which I think is a fun place to be because a lot of generations see themselves as a small fish in a big pond or think they can't have impact," she continued. "Today's young people want to see a different world and want to make a change and they're gonna do it. We think if you channel that in the right way, if you give them a cause that's worthy, if they're cheering Jesus with their friends and classmates, that's something they can rally behind."
Founded in 2006 by then-college student Nick Hall, Pulse is one of the largest evangelism-centric movements in history, participating in over 200 evangelistic events every year. What started as a praise and worship session on a college campus in North Dakota has since grown to a large-scale evangelistic effort that spans the entire country.
Over the past decade, Pulse events have seen thousands of young people dedicate their lives to Christ — and they're not stopping anytime soon, with several events lined up for 2018.
Pulse Twin Cities, scheduled to be held at the U.S. Bank Stadium in Minneapolis on May 18, will feature popular artists Lecrae and Hillsong Young and Free and a message from Hall. Pulse Twin Cities, Harris said, is a "seeker-friendly," free event that seeks to share Jesus with people who aren't part of a traditional church.
"We've got about 450 different partnering churches on board, but the idea is they're getting their youth groups and young adults involved and that these people are bringing their friends to this event," she said. "We would love it if it was a 1:1 ratio; for every 33,000 sitting in that stadium that know Jesus, they have somebody sitting next to them that doesn't."
Later this year, Pulse will hold its third annual Together event at Texas Motor Speedway in Fort Worth on Oct. 20 and 21. This event, Harris said, is focused on encouraging young people to grow in their faith.
"Our Together events are geared toward the church and inviting followers of Jesus to gather for a day of worship, prayer and training," Harris said. "We really want to equip young people to share their faith and take this message back to wherever they are."
Pulse's first Together event, held on the National Mall in July 2016, featured a number of Christian speakers and recording artists, including Francis Chan, Louie Giglio, Ravi Zacharias, Mark Batterson, Michael W. Smith, Casting Crowns, Lauren Daigle and the Reach Records' crew — Lecrae, Andy Mineo, Tedashii, KP and Trip Lee — among many others.
The event was shut down early by the authorities because the city's infrastructure was overwhelmed by the sheer number of people who turned out to pray and worship.
"We went into that event thinking we'd have 400,000 people there," Harris said with a chuckle. "We weren't prepared for the masses that came out."
In an increasingly secular culture, Harris said Pulse aims to pack stadiums for one simple reason: To lift high the name of Jesus.
"We hope that when we have these large events, they make a statement for the nation," Harris said. "We hope that people are inspired and encouraged and give it a second look because they see all of these young believers standing together."
For more information about Pulse, visit PulseMovement.com. For event-specific informaiton, visit TogetherGeneration.com or PulseTwinCities.com.