Purdue University Tells Students to Stop Using Sexist 'Man' Words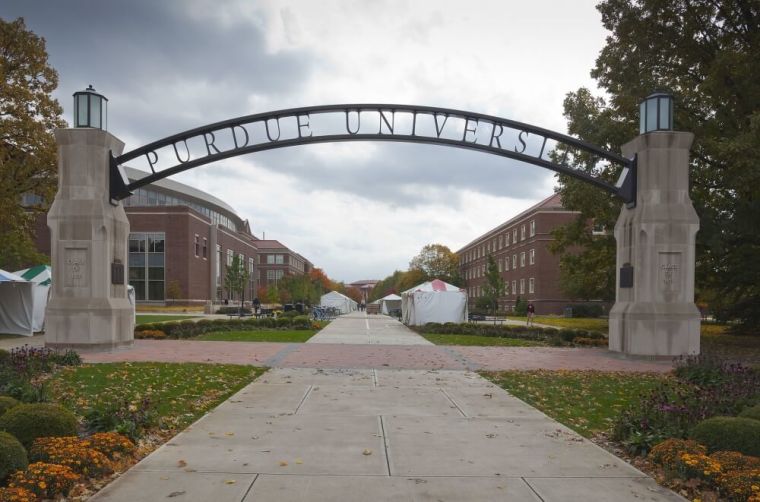 Purdue University is instructing its students to use "non-sexist" language in their writing assignments by making sure they don't include words that have "man" in them — such as "congressman" or "mailman."
An updated handout produced by the Indiana public research institution's Online Writing Lab tells students to avoid "using language that is stereotypical or biased in any way."
The guide explains that bias frequently occurs within the context of "gender" and highlights a number of words and phrases that it claims will "alienate" much of the students' desired audience. The guide tells students that using such words or phrases will make their writing "much less effective."
"Writing in a non-sexist, non-biased way is both ethically sound and effective," the document explains. "Non-sexist writing is necessary for most audiences."
The document lists "generic uses" of the word man that students should avoid that were originally provided by the National Council of Teachers of English.
"Although MAN in its original sense carried the dual meaning of adult human and adult male, its meaning has come to be so closely identified with adult male that the generic use of MAN and other words with masculine markers should be avoided," the document states.
The guide advises that instead of using the word "mankind," students should use words like "humanity," "people," and "human beings."
Instead of using the phrase "man-made," the school tells students to use words like "synthetic," "manufactured" or "machine-made."
As for the phrase "the common man," students are instructed to use phrases like "the average person," or "ordinary people."
The document also lists a number of occupations that students should be aware of in their writings.
Instead of using the word "chairman," the document calls for students to write the words "coordinator," "moderator," "head" or "presiding officer."
Even words like "fireman," "mailman" and "congressman" are deemed inappropriate by the document. Instead, students are instructed to use words like "mail carrier" and "firefighter" and "congressional representative."
The guide also warns students against using phrases like "male nurse" and "woman doctor," as well as "steward or stewardess." Instead, the students should use the word "flight attendant."
The Purdue OWL website surpassed 410 million page views in 2016.
According to the Washington Examiner, the website is seen as an "authoritative, non politicized source of information for writing and citation guidelines."
Purdue University is not alone in advising students or staff to avoid the use of the word man.
In 2016, Princeton University in New Jersey issued a four-page document telling staff in its human resources department to use gender-neutral language. In addition to taking issue with words that have "man" in them, the guide warned about using gender-specific words like "actress" or "cleaning lady." Princeton also advised the staff to use the term "first-year students" instead of "freshman."
Last year, a history professor at San Diego State University told students to use gender-neutral language in their research papers. The professor told the class to avoid including sex-specific pronouns like "he" or "she" and words like "mankind."
Additionally, a student at Northern Arizona University lost credit on an English assignment last year because he used the word "mankind" instead of its gender-neutral alternative.
"All of this has gotten out of control," National Review's Katherine Timpf wrote this week. "Earlier this month, Canadian prime minister Justin Trudeau actually corrected a woman who said 'mankind' at a town-hall event, telling her to say 'peoplekind' instead. Even aside from the fact that 'peoplekind' is not a word, that's still absolutely insane."
"Honestly, if I had been in that situation and actually had a man tell me that I was discriminating against myself through the use of the words I myself had chosen to use, then I think my head would have exploded," she added. "He didn't come off as caring or compassionate, he came off as sanctimonious and ridiculous — which isn't surprising, seeing as sanctimoniousness is really what this entire movement is about."