Harvard Puts Christian Student Group on 'Probation' Following Removal of Lesbian Leader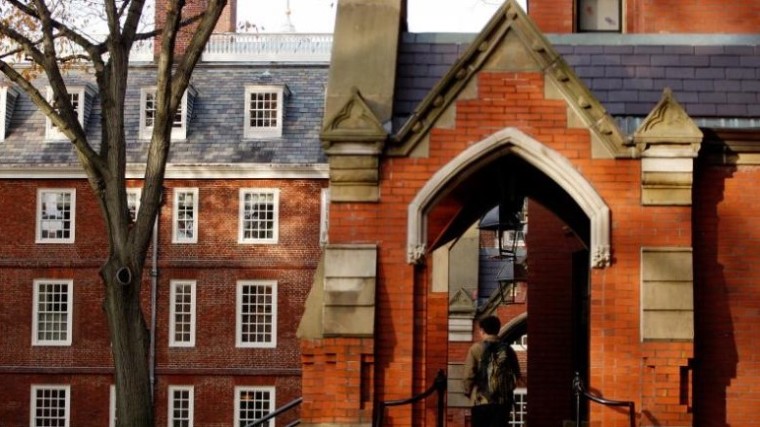 Harvard University has put a Christian student group on "administrative probation," allegedly in response to the group's decision to ask a female leader to resign once it was learned that she's in a lesbian relationship.
Harvard College Faith & Action, a Christian student group based at the Ivy League school, was put on administrative probation following their decision, although the university itself has not specified a reason for the punishment, according to The Boston Globe.
"[A Harvard spokesman] said that if the club re-registers as a student organization next spring it will have to show that it is in compliance with the university's 'nondiscrimination principals,'" noted the Globe.
According to the campus publication The Crimson, the probation and the resignation of the lesbian leader are linked.
"The decision to suspend HCFA, though, is almost certainly tied to the September 2017 resignation of a female bisexual former assistant Bible course leader," The Crimson reported earlier this week.
"HCFA leadership asked the woman to step down from her position after they learned she was dating another female student — violating guidelines laid out in the Harvard College Student Handbook, which stipulates recognized campus student groups cannot discriminate on the basis of 'sexual orientation.'"
The Christian Post reached out to both Harvard University and Harvard College Faith & Action for comment and will update this piece when a response is received. 
In a column for The American Conservative published Friday, Rod Dreher, the author of the theologically provocative book The Benedict Option, labeled the university's actions "anti-Christian."
"HCFA now has an opportunity to bear witness, through suffering, to the truth of the Christian faith, in the face of spite and rejection. Stay strong, y'all. You are on the front lines. All eyes will be on you, watching to see how you love even those who treat you cruelly," wrote Dreher.
"As for the rest of us, understand that this is how it's going to go for all orthodox Christians. Pray for these Harvard believers ... and prepare for how you will handle it when it happens to you. Because the LGBT movement and its supporters will tolerate nothing."