Queer Disney actor shares the love of Christ at Nickelodeon Kids' Choice Awards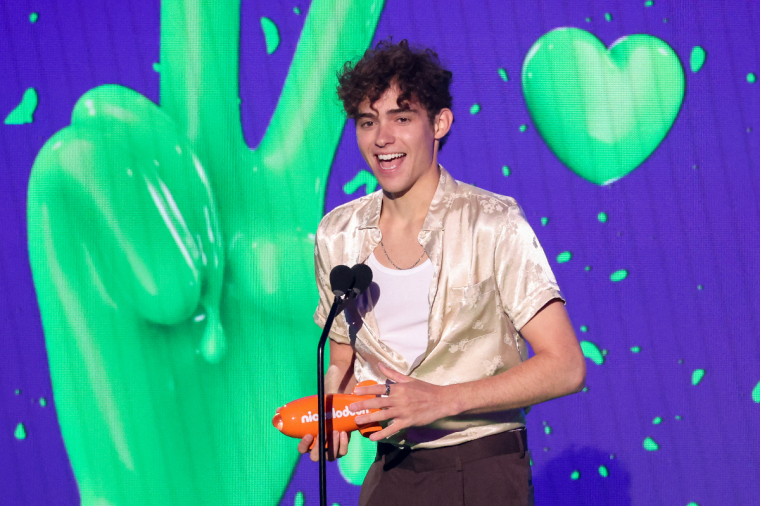 An openly queer actor from the Disney+ streaming series "High School Musical: The Musical: The Series" shared his Christian faith at the Nickelodeon Kids' Choice Awards weeks after being criticized for his baptism at Bethel Church. 
While accepting the award for "Favorite Male TV star" of a kids' show at the awards ceremony last Saturday, 22-year-old actor ​​Joshua Bassett attributed his success to his supporters and thanked his "Savior Jesus Christ." 
"There are a lot of people here who are burdened, broken-hearted and have been beaten down by life. And I'm here to tell you, for those of you who have lost hope, there is a very real God who loves you more than you will ever possibly know," the 22-year-old said.
"His promise is peace, and my testimony is my healing. Remember, forgive quickly, love freely and walk courageously. Love always wins in the end. Thank you very much. Have a great night." 
In early February, Bassett, who identified himself as a member of the LGBT community in a 2021 interview, was baptized at Bethel Church, a charismatic megachurch in Redding, California, that teaches homosexuality is sinful. 
A video of the actor circulated on Twitter of him declaring his decision to follow Jesus and be baptized. His public demonstration of faith came months after he openly professed his faith on his social media accounts.  
"I grew up Christian, and I ran the other way, as far as I could go, in pursuit of the 'truth,'" said Bassett in his baptism video filmed at the Bethel Church.    
"That only ended in addiction, depression, suicidal ideation, eating disorders, etc. No other teacher gave me anywhere near the peace that Jesus Christ did. I'm here to publicly declare Him as my Lord and Savior."
The baptism video, which went viral, received backlash from many who disagree with the church's stance on sexuality and marriage.  
With roughly 11,000 members, Bethel has taken a stance against LGBT lifestyles as noted on its website, which states that marriage is "intended to be a lifetime covenant between one man and one woman, and the only context in which sexual behavior is blessed." 
Bassett wrote in a tweet following his baptism that he "visited this church and happened to get baptized here." 
"[I] was unaware of some of their policies and beliefs, and do not endorse all of them," he wrote. "My heart is for Christ and Christ alone!"
On Jan. 5, Bassett wrote on Twitter that "Jesus Christ is the only way."
"His death and resurrection are historically documented," he wrote. "Turn away from hate, seek forgiveness and come home to Him."
Bethel is often criticized for its charismatic beliefs, including when Bethel claimed that gold dust, called a "glory cloud," fell from the ceiling during a worship event. 
Senior Pastor Bill Johnson spoke out about what occurred, saying it was a glory cloud and a supernatural sign of God's presence.
The church has also been accused in 2018 of using "Christian tarot cards" as an outreach tool to reach people attracted to New Age practices. The church has denied that it promotes the cards.