Radical Islam Is 'Running Wild;' Attack on US Soil More Concerning Than Ever Before, Says Sen. Lindsey Graham
Radical Islam Is 'Running Wild;' Attack on US Soil More Concerning Than Ever Before, Says Sen. Lindsey Graham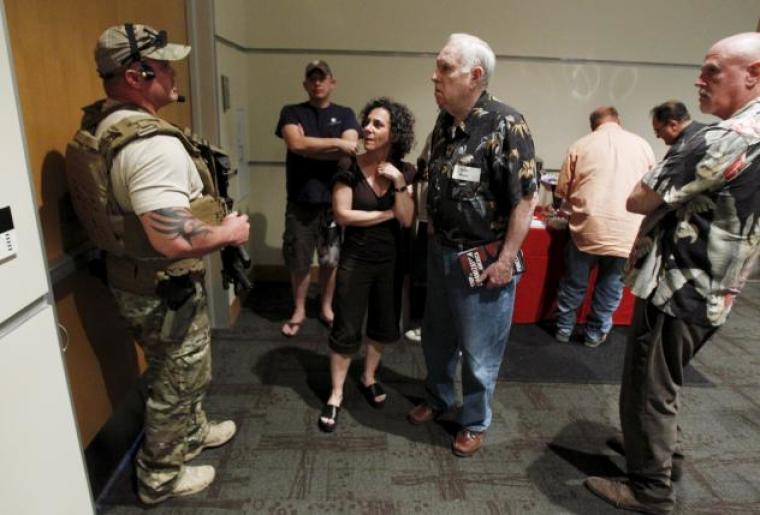 South Carolina Senator Lindsey Graham, a GOP presidential candidate, has said that radical Islam is "running wild" in the Middle East, and shared his fears of a terror attack on U.S. soil.
"Radical Islam is running wild in the Mid-East," Graham reportedly told New York's AM 970 on Sunday. "I have never been more worried about an attack on our homeland than I am right now."
He added that President Barack Obama "doesn't know what he's doing," and accused the administration of making the wrong decisions in Iraq and Syria.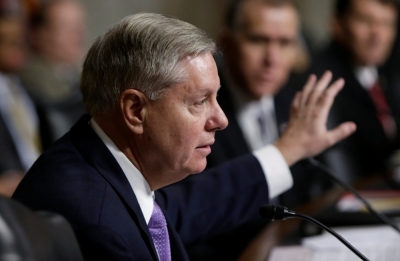 "He left Iraq too soon," Graham said of the withdrawal of U.S. military forces from the region, adding that Obama's failure to deal with Syrian President Bashar al-Assad and the ongoing civil war in the country has allowed ISIS to capture territory.
While the U.S. has been hitting ISIS targets with airstrikes, several Republicans, including Sen. John McCain, R-Ariz., have said that Obama and his European allies are failing Christians and other minorities who are being massacred at the hands of the jihadists.
"Specifically, we believe the Obama administration should integrate the protection of religious freedom into its overall response to growing terrorist threats and development efforts around the world. Doing so would help to eliminate the underlying causes of violent extremism, promote increased international economic stability, and foster greater respect for human rights," McCain said in a statement along with Family Research Council President Tony Perkins.
Graham, who served in the U.S. military, said that if elected president, he will increase troop presence in the region as a means to address some of these problems.
"My number one focus would be to rebuild our military that is being gutted and then send some of our soldiers back to Iraq to work with the Iraqi army to degrade and destroy ISIL [ISIS], not just in Iraq but in Syria too," he added.
ISIS has threatened attacks against the U.S. on a number of occasions, and in May claimed responsibility for the attack at a cartoon contest featuring images of the Muslim prophet Muhammad in Garland, Texas. A security guard was wounded after two gunmen opened fire outside the exhibit, but they were shot dead by a lone police officer.
Obama admitted in June that his administration does not yet have a "complete strategy" on how to defeat ISIS, but emphasized that Iraqi and Syrian ground forces will have to defend their own land.
"We don't yet have a complete strategy because it requires commitments on the part of the Iraqis," the U.S. President said at the G7 conference in Germany.
"We want to get more Iraqi security forces trained, fresh, well equipped, and focused," he explained. "We're reviewing a range of plans for how we might do that, essentially accelerating the number of Iraqi forces that are properly trained and equipped and have a focused strategy and good leadership."