Radicalized British Mother Takes 1-Y-O Son With Her to Join Islamic State in Syria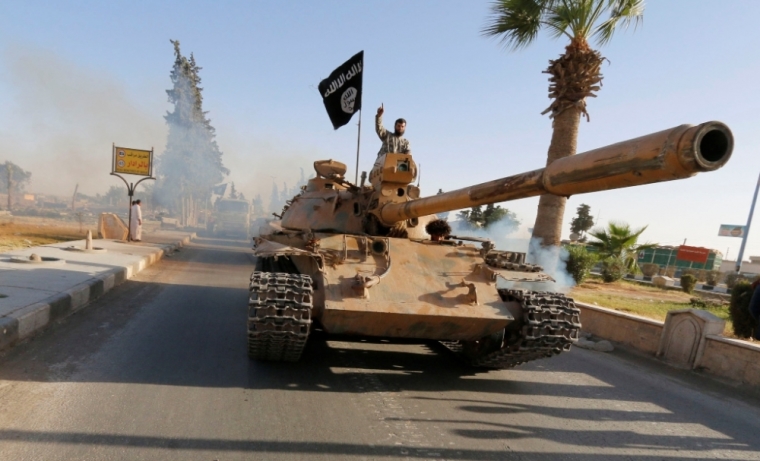 A 25-year-old British mother is believed to have traveled to Syria, along with her 1-year-old baby son, to join Islamic State extremists in their Syrian stronghold of Raqqa, according to her family.
The father of Tareena Shakil, a young British mother who resided in Birmingham and holds a psychology degree, told the British news source The Sun that he's concerned for his baby grandson's safety after he learned that his daughter and her 14-month-old son have entered the Islamic State caliphate in Syria and don't plan on returning home.
After four months of posting extremist messages on a Facebook account Shakil had created under an Islamic pseudonym, Shakil's family said that she lied when she told them that she and her son, Zaheem, were going on a vacation to Spain. They learned that Spain was not her intended destination when Shakil sent messages back home to the family saying that she and Zaheem had instead crossed Turkey's porous border into Syria and that they are now in the ISIS Syrian stronghold of Raqqa.
The family said her message to them stated that "so many people died" as they were being shot at while crossing the border into Syria. However, they were able to survive because they "ran across in the blazing sun."
"We are absolutely distraught that our beautiful, bright intelligent daughter has chosen this path," Shakil's 42-year-old father, Mohammed, said. "I have never cried so much in my life and would do anything to have her and our grandson back in our arms."
The Islamic State's recruiting campaign for women has largely featured jihadist predators targeting hundreds of international socially-unstable women through online dating websites and other social media platforms. The jihadists tell the women of how promising life is in the Islamic State, and why they should defect to the caliphate and marry a jihadist and help properly implement Islam.
It is believed that Shakil is yet another one of those women and that she could have traveled to Raqqa for the sole purpose of marrying a jihadist.
As she has already been married and then divorced at the young age of 25, her family said they noticed that four months ago she set up a Facebook page under the name of Tameena al-Amirah. Through the account, she posted Islamist extremists rhetoric and labeled herself as a "slave to Allah." She also posted pictures of Islamist fighters and a picture of the Islamic State's black flag.
Also in Shakil's messages to her family, she tells them that they can't ever return home.
"I can't come back there now … we can't," one of Shakil's messages to her family reads. "Tell her don't cry. Read the Quran, I love you mummy!"
Despite the extremist Facebook postings from the last few months, Shakil's father said he could never have imagined his daughter would travel to join a terrorist organization, yet alone put his grandson in that kind of danger.
He explained that while growing up Shakil was like an average girl. She participated with Girl Scouts (in U.K they are called Girl Guides), and had an obsession for pop-bands, like Spice Girls, and had an affinity for reality TV shows. He also claims that his daughter left for her trip to "Spain" wearing clothes that she bought from a store that was owned by a reality TV star from the British show "The Only Way is Essex."
"There was no reason to suspect," Mohammed Shakil said. "She left wearing a jeans and a top she bought in a shop owned by one of the TOWIE stars. My little grandson shouldn't be going through this."
Although Shakil's father thinks his daughter was unsuspecting when it came to join ISIS, many other international female recruits that have joined the caliphate have also been unsuspecting.
As previously reported, an unsuspecting Caucasian 45-year-old British mother of two and former lead guitarist in an all-girl punk rock band joined the Islamic State in Raqqa over the summer. Sally Jones left behind her two kids to meet up with a jihadist love interest she met online. Neighbors say the first inclination they had that she might join ISIS is when she began posting extremist messages on Facebook, just like Shakil did.