Rapper Common Discusses Powerful Moral Truths in Animated Film 'Smallfoot' (Exclusive Clip)
For hip-hop artist Common, participating in the forthcoming Warner Bros. animated film "Smallfoot" was an easy decision.
"I really love being part of projects that appeal to children, especially when it includes themes that are important to life and have a deeper meaning and have substance," the Academy Award, Golden Globe, Emmy and Grammy-winning artist told The Christian Post in an exclusive interview. "I'm driven by a belief that life is worth living and that it's important to contribute in a positive and helpful way. As somebody who believes in God, I believe that's my duty."
Based on the book "Yeti Tracks" by Sergio Pablos, "Smallfoot" tells the story of a young yeti named Migo, whose cozy life high up the Himalayas is turned upside down when he finds something he thought didn't exist: a human. The yeti community is stunned by the revelation of this "smallfoot" — and by the possibility of a big, unknown world outside their snowy village.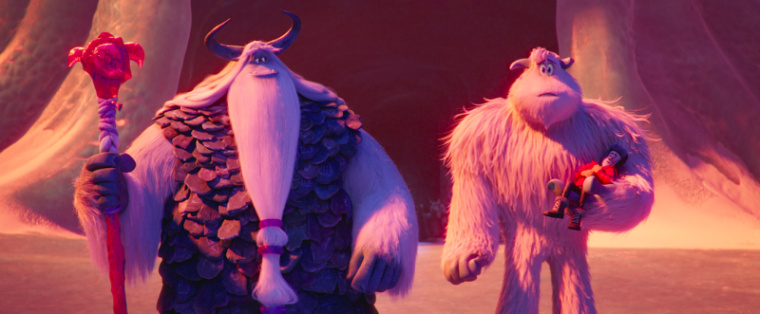 Common joins a star-studded cast including Channing Tatum, Danny DeVito, James Corden, LeBron James and Gina Rodriguez in playing the Stonekeeper, a Moses-like character dedicated to keeping the yeti community "safe" from outside influences by maintaining the status quo. His aversion to change makes things especially hard for Migo, who is forced to decide whether the truth — or complacent ignorance — is more important.
"The Stonekeeper holds the stone, which are the laws that the yeti village lives by," Common explained. "One of the laws says that there's no such thing as a 'smallfoot.' My character holds a lot of wisdom and authority, and he thinks he's protecting the village by keeping it the same. Eventually, he's challenged and has to decide whether to be truthful because it's the right thing to do."
With fast-paced animation, slapstick humor, and cute critters, "Smallfoot" is a charming film that will instantly appeal to children. But beneath the film's lighthearted surface are themes that are relevant to viewers of all ages, said Common, particularly in today's divided society.
"One of the greatest things in this movie is the theme of acknowledging the truth and living by the truth, even if it's hard," he contended. "Sometimes, the truth may put you in an uncomfortable place or hurt you, but the best place to live is in the truth and abide in the truth. Sometimes, it's important to have the courage to challenge the status quo and question the powers that be."
"I think that's what we're missing in American society and in the world," he continued. "People won't come out and speak the truth because they're afraid it will damage their position. We see it in politics, we see it in entertainment, and we even see it in our own homes. We don't speak the truth because we're afraid of losing what we have."
Also woven throughout the film are the themes of courage, togetherness, and accepting eachother's differences: it's time for yetis and humans to acknowledge eachother's existence — but will they be able to peacefully coexist?
"When you have leaders in government who are continually dividing us, it's important to remember that just because someone is different it doesn't mean we can't get along," said Common. "They might not think like us or act like us or look like us, but for us to be able to move forward as a society we need to be able to connect, communicate, and show compassion toward other individuals."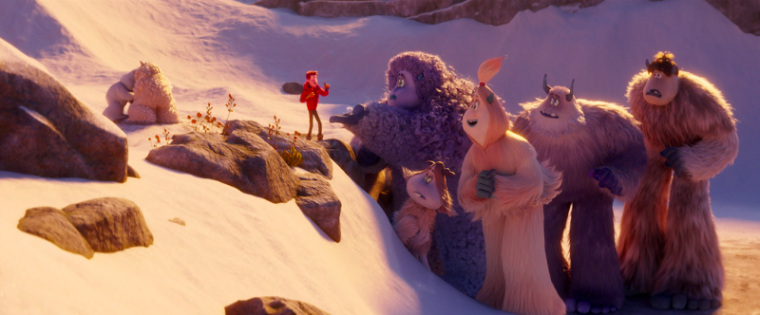 Whether it's through music, activism, or even a peace-loving animated yeti, Common says he's passionate about reminding the next generation that integrity — and willingness to do the right thing regardless of personal consequences — is more important than popularity.
"Every day you read about people, or you're around people, who are dealing with injustice and equality; the poor, minorities, women — people from all aspects of life," he told CP. "I care about people, I love people. Life is about giving to others and helping others — whoever they are."
"That," he said, "gives me overwhelming joy as an artist."
From Warner Bros. Pictures and Warner Animation Group, a Zaftig Films production, "Smallfoot" hits theaters Sept. 28. It's rated PG for some action, rude humor, and thematic elements.