R&B Singer Marques Houston Is Now an Evangelizing Jehovah's Witness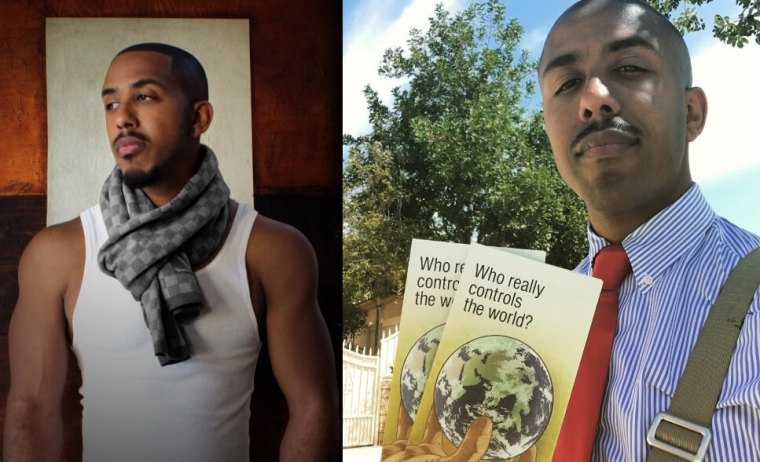 R&B singer Marques Houston who found stardom as a child with the singing group Immature and then as an actor in the television comedy, "Sister, Sister," is now an evangelizing Jehovah's Witness and is telling the whole world about it.
The 34-year-old has been sharing images of himself on social media showing him spreading his faith with his believing brothers and on his Instagram account, declaring: "No negativity! Keep Jehovah first in all you do and allow 'LOVE' to be the first emotion we lead with jw.org."
Jehovah's Witnesses, according to the organization's website, "strive to adhere to the form of Christianity that Jesus taught and that his apostles practiced."
The denomination espoused by celebrities such as Prince, Michael Jackson and Serena Williams, recognizes Jehovah as the name of "the one true and Almighty God, the Creator."
"We follow the teachings and example of Jesus Christ and honor him as our Savior and as the Son of God. ... However, we have learned from the Bible that Jesus is not Almighty God and that there is no Scriptural basis for the Trinity doctrine," they explain.
Among other things, Jehovah's witnesses also "recognize the Bible as God's inspired message to humans."
"We base our beliefs on all 66 of its books, which include both the 'Old Testament' and the 'New Testament.' Professor Jason D. BeDuhn aptly described it when he wrote that Jehovah's Witnesses built 'their system of belief and practice from the raw material of the Bible without predetermining what was to be found there,'" the organization says.
They also note that: "While we accept the entire Bible, we are not fundamentalists. We recognize that parts of the Bible are written in figurative or symbolic language and are not to be understood literally."
It is unclear how long Houston has been a practicing Jehovah's witness but two weeks ago he posted a photo to his Instagram account where he posed with Jehovah's Witness brochures with the message: Out in Service Day 3#covisitweek#WhoReallyControlsTheWorld #JW I love being out in Service doing Jehovah's work. #JesusWentDoorToDoor that's why we do it."
His Instagram page is also filled with scriptures.
While some of his followers have been encouraging his transformation, others have not received it very well, and it recently forced Houston to ask his detractors not to post negative comments on his page.
"Dear friends. Please do not post negative comments on my pictures. I would never disrespect anyone's page and I hope that you all respect my page the same," Houston began in a message to his detractors a few days ago.
"I am very happy with my choices and my decisions and I would love if everyone just left positivity, especially with so much negativity going on in the world today. My IG is just like the rest of you, to express myself and show you just a little of my life. I am still a very private person and a lot of my life I don't post. I just want to be a positive example to those out there who need encouragement and spread love. Peace. And make sure to continue to keep God first in all you do," he ended.