Christian Women Held Prisoner in Iran Denied Release Despite Deteriorating Health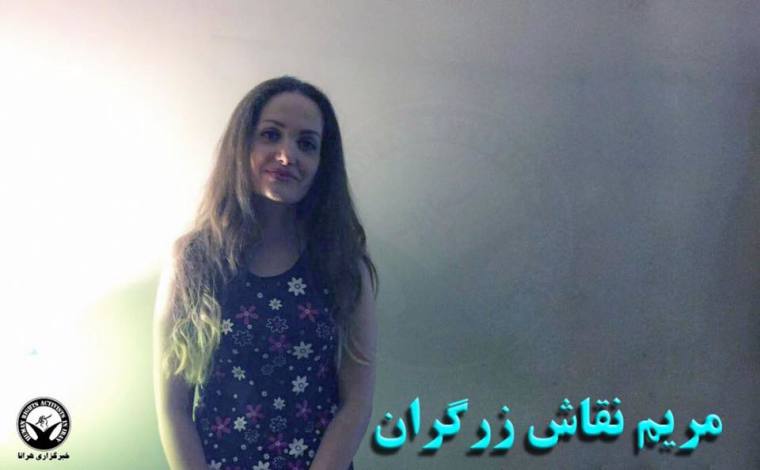 Christian Prisoner Maryam Zargaran, who has now spent over three weeks on a hunger strike in Iranian prison, has been denied a release on medical grounds by the Iranian court, despite reports of her worsening medical condition.
Mohabat News reported Monday that the Iranian Ministry of Intelligence has refused to grant Zargaran's release despite signs that she is developing multiple sclerosis. The Christian woman began her second hunger strike on July 5 in protest against the treatment she has received in prison, and reports are saying that she has become very weak, with her long-term heart condition posing an increasing health risk.
Zargaran's family were allowed to visit her in prison recently, but revealed that she refuses to receive treatment at the prison clinic because staff mistreat her there.
The Iranian Christian woman has been held inside Evin Prison's Women's Ward since July 15, 2013, for helping American Pastor Saeed Abedini, who also spent three and a half years in prison in Iran before being released and returning to America.
Abedini has been speaking out against the persecution of Christians in Iran and against Zargaran's treatment ever since, and on Saturday wrote on Facebook: "Today is day 20 of Nasim hunger strike and NO [response] from anyone."
Abedini has also criticized some women's rights activists for not advocating for her release.
"So many people (who fought for me) left us in this battle with Nasim alone and never mention her name," Abedini wrote in June.
He argued that some people often talk about women's rights and issues of abuse, but have left a Christian woman "in prison and sicknesses behind."
Mohabat News noted that prison physicians have examined Zargaran's condition and confirmed in a report that she is suffering from heart disease, and also found signs of the beginning stages of MS. She is also reportedly suffering from severe anemia, diabetes and high blood cholesterol.
Zargaran has called for her "immediate and unconditional release," and has spoken out against her illegal arrest and interrogation, which she says are part of the reason why she went on a hunger strike.
The Christian woman's mother has also been pleading with Iranian authorities to release her daughter because of the serious health issues she suffers, but said that despite speaking with officials every day, she has not received a solid answer from them.
Abedini spoke before 100,000 people in Paris at the National Council of Resistance of Iran rally earlier in July, and vowed that through faith in Jesus Christ, the "resurrection of the Iranian people" is coming soon.
"We will soon see this rebellion in our country, in our hearts, and in our world, because Jesus Christ is bringing this message. The resurrection of the Iranian people shall arrive very soon," the pastor said at the time.