Country Star Hillary Scott Says New Christian Album 'Love Remains' Was God's Will (Interview)
Country Star Hillary Scott Says New Christian Album 'Love Remains' Was God's Will (Interview)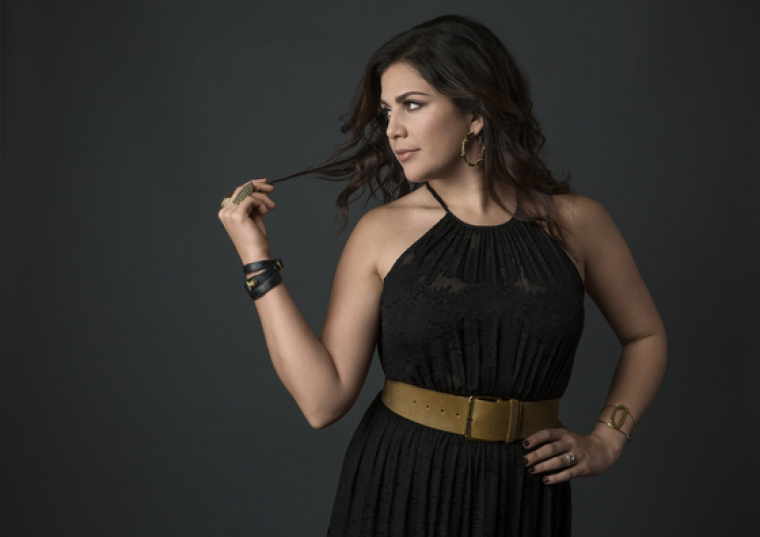 Hillary Scott, one-third of the popular group Lady Antebellum, is set to release her first Christian album Love Remains on Friday, and says it was birthed from an act of obedience to God.
Long before she became an internationally known country music star, Scott said faith has been a part of her life since she was a child growing up in Nashville, Tennessee.
"I came to know the Lord when I was 5 years old," she told The Christian Post in an interview ahead of the release of her new album.
The singer said her outward declaration of faith is not something new to her, and revealed that her coming to Christ moment occurred as a child at home one day after watching a VHS Christian home school video. The teacher in the video asked if anyone watching wanted to accept Jesus into their hearts and Scott responded.
"That morning in my living room, in my pajamas, and with my mom I prayed the prayer and that's where it all began for me," Scott explained. "I love that I was raised in a Christian home and I watched my parents walk out their faith every day. But they really stressed how personal the relationship is.
"'Hillary, you've been given freedom of choice, you really can have a minute by minute, moment by moment relationship with the Lord, and that's what we recommend and that's what we pray for you to have. But you have to make that choice,'" she said, recalling the conversation she had with her parents.
The 30-year-old performer said her faith journey has been an authentic one, with both highs and lows.
Exclusive Op-eds from the Presidential Campaigns
"There have been peaks and valleys, but I've always been in conversation with the Lord. I'm so grateful for that still small voice that has led me to where I am and has given me peace in the midst of it," she continued, noting that her husband, Chris Tyrrell, "has been one the biggest influences" on her spiritually.
"He is so incredibly disciplined in his walk. He's got such a depth of knowledge in his studying, and he's just been the best example of discipline and how rewarding [it is] when you are disciplined in your walk and in your studies and your communication with the Lord and including Him," she said.
Scott also revealed that she identifies with the saying: "Do you want to be a part of God's plan or do you want to ask Him to be in your plan?" She said she often reflects on that statement because she has been guilty of trying to get God to be part of her own plan, instead of seeking Him for His will.
"There have been seasons in my life when I'm like, 'Come on Lord, I've got this train, get on board.' And then that ends up hitting a dead end or you end up not going anywhere that you hoped it would and you're like, 'Oh, it's because I need to be a part of His plan,'" she emphasized.
"My prayer is to join His plan and not continually live in this denial that I've got control of my life, because I don't. And between marrying an incredible godly man and then having a daughter, those were two of the most holy experiences I've ever had in my life and that's been an incredible journey."
jeannie.law@christianpost.com