5 Reactions to Doug Jones Defeating Roy Moore in Alabama Senate Race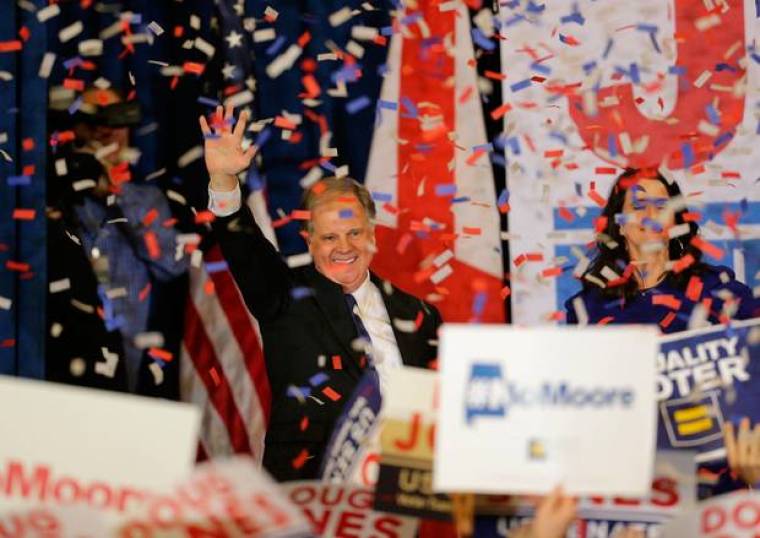 Christian leaders have been speaking out with various opinions following Democrat Doug Jones' surprise victory Tuesday night against Republican candidate Roy Moore in the U.S. Senate seat battle in the mostly Republican state of Alabama.
Reuters reported on Wednesday morning that with 99 percent of the vote counted, Jones enjoyed a lead of 1.5 percentage points over Moore, though the latter was refusing to concede.
Alabama Secretary of State John Merrill said it was "highly unlikely" that anything would change with the election results, declaring that "the people of Alabama have spoken."
Jones, who is a Christian, secured a surprise victory despite his pro-choice views in a largely conservative state.
Moore, on the other hand, attracted major controversy but denied all allegations of sexual misconduct against him, with one woman coming forward in November stating that when Moore was in his early 30s, he initiated a sexual encounter with her when she was 14.
Here are 5 reactions, from President Donald Trump and prominent Christian voices, to Jones' victory.