5 Reactions to New Court Decision Against Trump Travel Ban
5 Reactions to New Court Decision Against Trump Travel Ban
2. The Department of Justice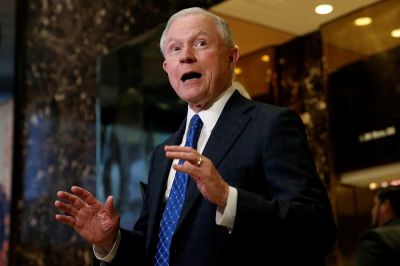 The Trump Administration's Department of Justice took issue with the ruling from the Ninth Circuit, arguing that there are genuine national security issues at hand that justify the travel ban.
Attorney General Jeff Sessions said in a statement released Monday that, echoing comments by Trump during his Middle East trip, "this is not about religion; it is about national security."
"The Executive Branch is entrusted with the responsibility to keep the country safe under Article II of the Constitution. Unfortunately, this injunction prevents the President from fully carrying out his Article II duties and has a chilling effect on security operations overall," said Sessions.
"The President is committed to protecting the American people and our national security, and we are proud to support his mission to put America first by defending his right to keep us safe. That is why the Department of Justice will continue to seek further review by the Supreme Court."