5 Reactions to New Court Decision Against Trump Travel Ban
5 Reactions to New Court Decision Against Trump Travel Ban
5. Council on American-Islamic Relations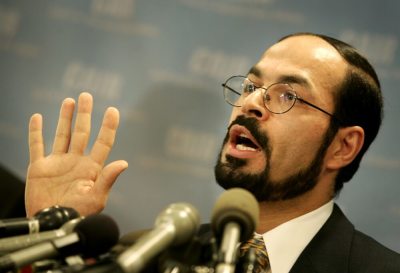 The Washington, DC-based Council on American-Islamic Relations, which filed an amicus brief in the case, hailed the decision by the Ninth Circuit panel.
CAIR National Litigation Director Lena Masri said in a statement Monday that she and her organization welcomed the ruling.
"Today's ruling once again demonstrates the near-unanimity of judges in ruling against any type of 'Muslim ban'," said Masri.
"We welcome this ruling and believe it and the previous rulings in different courts outline a clear path that the Supreme Court should follow."