7 Reactions to President Trump Firing James Comey
3. Kurt Eichenwald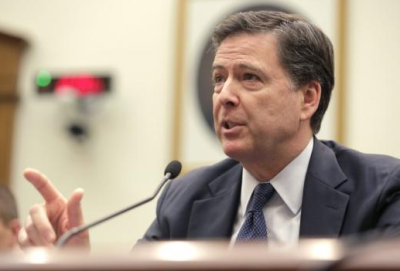 Vanity Fair Contributing Editor and Newsweek Senior Writer Kurt Eichenwald stated on Twitter that he believed the firing of Comey to be linked to the ongoing investigation into Trump's alleged ties to Russia.
"If Trump White House actually expected anyone 2 believe Comey firing had nothing to do with Russia - even if it didn't! - they're deluded," tweeted Eichenwald on Tuesday.
Ironically, Eichenwald penned a column last November just before the election arguing that Comey was "unfit for public service."
"He has broken these rules time and again, leaving himself in the position where he decided he had to break them a couple of more times," argued Eichenwald last year.
"He has acted with a lack of accountability that has not been seen since J. Edgar Hoover held the post. It is unforgiveable."