8 Reactions to President Trump's Speech to Congress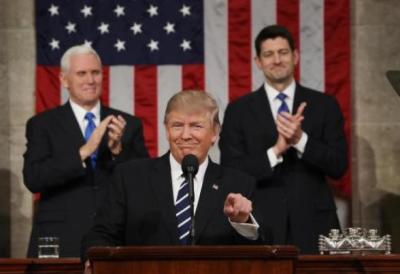 President Donald Trump gave his first-ever speech to a joint session of Congress on Tuesday evening, laying out multiple agenda items he has for his administration.
Themes of the speech included a call to strengthen border security, revive the economy, and to bring together a nation divided along political lines.
"We all bleed the same blood. We all salute the same great American flag. And we are all made by the same God," said Trump.
"I am asking all citizens to embrace this renewal of the American spirit. I am asking all members of Congress to join me in dreaming big and bold and daring things for our country. I am asking everyone watching tonight to seize this moment."
The speech garnered diverse reactions. What follows in no particular order are seven reactions of interest, including praise from an unexpected source.