'Real Talk Kim' shares powerful moment God spoke to her at 'rock bottom': 'My goal is to save others from Hell'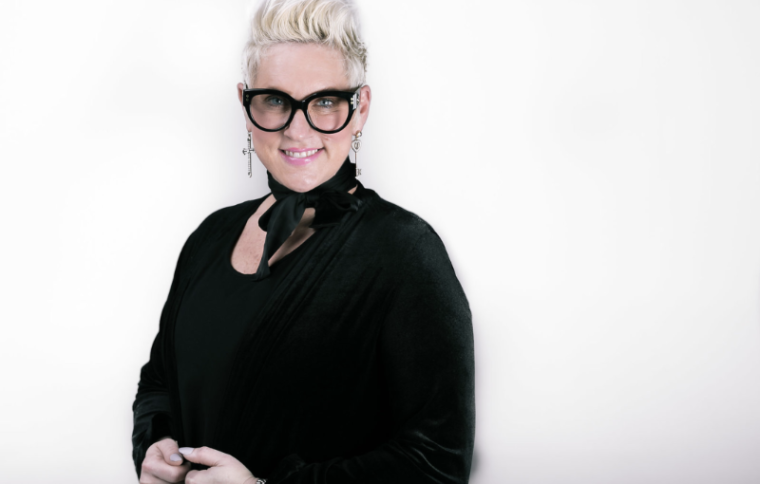 Kimberly Jones-Pothier, popularly known as "Real Talk Kim," knows what it's like to hit rock bottom.
At 36 years old, she found herself penniless, living in her parents' home with her two young children. Twice divorced, she'd seemingly lost everything: Her business, her home, and her marriage. Suffering from feelings of worthlessness, failure, and loneliness, she blamed God for her situation.
Depressed, Jones-Pothier refused to get out of bed for nine months: "I was a victim in my own story," she admitted during a recent interview with The Christian Post. "I was desperate, waiting for a miracle, waiting for God to change my life. One day, I cried out to God, begging Him to take my pain away and allow me to live again."
But when she prayed that prayer, something miraculous happened. For the first time in her life, she heard God clearly speak to her.
"He said to me, 'Kim, I can't take the pain away from you. You got to get up and walk away from it,'" she said. "That was just a pivotal moment for me because I realized that, in the church world, we do expect God to be a genie in a bottle. We fall on the floor and praise, and then nothing changes. And that's why we're up one day and down the next, because God isn't doing what we want or expect Him to do."
That same day, Jones-Pothier decided to start living again: She listened to sermons during her work commute, spent time in prayer every day, and immersed herself in the Word of God. It wasn't long before God began to transform her mindset.
"I started believing that maybe God did have a purpose for my life that far exceeded anything that I could see," she recalled. "Soon, I started preaching. I had my wings. I'd come from a caterpillar to a butterfly. I told the devil, 'you should've taken me out when you could because I'm going to pull as many people out of Hell as I can. My goal is to save others from Hell. I'm going to love people back to life. I'm going to use my testimony to show people that God is the best redemption on the planet.'"
Just four years later, Jones-Pothier is a best-selling author and pastors the thriving Church of the Harvest in Fayetteville, Georgia, alongside her husband, Mark. With millions of social media followers, she's quickly become one of the most prolific voices in ministry today.
"The greatest thing about losing everything is, you don't care after that," she said. "You realize you can start all over again. You get so free because, when you hit rock bottom, you find out Who the rock is at the bottom, which is Jesus. As long as you got Jesus, you got everything. It's OK to lose everything because then you can get rebuilt the way God wanted you in the first place."
Jones-Pothier draws upon her experiences to encourage others to shut down negative self-talk and seek the peace of God in her new book, When Your Bad Meets His Good: Find Purpose in Your Pain (Charisma House, 2018). In it, she offers practical, step-by-step instructions on how to break free from the bondage of shame and guilt and live a life of freedom in Christ.
"We've got to spend time with God and be intentional about our relationship with Him," she said. "Get your tail out of bed and get on your knees. Give God the first moments of your day. When you surrender to God, you experience growth."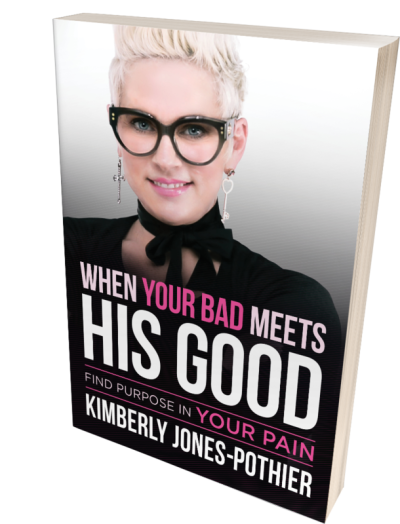 "So often, we call ourselves Christian, but we don't spend time in the Word, we don't spend time praying," she continued. "And when your heart is not connected to God in that certain way, then we begin to judge others and ourselves. We begin to make people feel bad about where they've been and we have shame about our past."
At the end of each chapter, Jones-Pothier also includes prayers and declarations to help readers talk to God when they can't find the words.
"God is a restorer," she emphasized. "He has abundant blessings for you, exceedingly greater than you can imagine. All you have to do is be obedient. You're going to be so thankful that He didn't save that relationship or that job, because He had better for you. He's so big like that. He's a good father."
With re-tweetable messages like "God says: I am restoring you as if it never happened!" and "God is still writing your story ... Stop trying to steal the pen!!" Jones-Pothier uses her social media accounts to share the Gospel with her followers.
"God's given me a platform," she said. "Social media allows you to have your own Oprah Winfrey show, and you need to be intentional about utilizing it. You are winning souls that you could have never touched because you are being obedient and talking about Jesus and giving somebody hope."
Jones-Pothier said she hopes When Your Bad Meets His Goodempowers readers to replace negative self-talk with the kind of peace and purpose that only comes from God. If we simply surrender to Him and relinquish control, she said, He will take the bad and shift it for His good.
"If God can do it for me and restore my life, then He can do it for you," she declared. "God has a purpose and destiny for your life. I believe by the time you get down this book, man, you're going to feel like you can conquer any giant in your life. You can step out of the boat and fly. It's never too late for you to get started, ever."