Reject Anti-Muslim Hate Groups After Charlottesville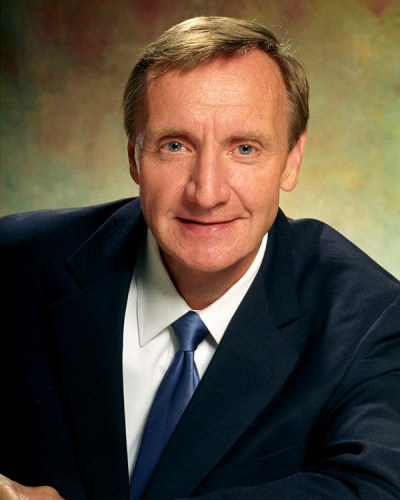 One photo that has stuck with me from the "Unite the Right" rally in Charlottesville is of a young man making a slashing motion across his throat toward counter-protesters as he marches with other white nationalists, neo-Nazis, and members of the alt-right. It's a violent scene, and appalling in its ignorance and hate.
"Act for America" has canceled their rallies against Muslims on September 9 after the Charlottesville nightmare, but the philosophies behind these two protests rallies have similar roots: the preservation of white, Christian, culture. The irony here is that a good many Christian conservatives are unwittingly being drawn into it. I was shocked to hear an evangelical friend admit that "I mainly read Breitbart News." This got me thinking, what is the origins of this affinity? Is it racism, or is it political, a dislike of liberal western values, a fascination with conspiracy theories, or what?
The alt-right movement, which is supported by Breitbart, includes the likes of white nationalist leader Richard Spencer. This is not a coincidence. Nor is it that he attributes his "eureka moment," an intellectual awakening, to Frederich Nietzsche's "The Geneology of Morality." [Atlantic interview, June, 2017, with Graeme Wood] Nietzsche, we all may recall from our philosophy classes, disputed any truth with a capital "T" and regarded Christianity as a "slave morality," developed by peasants to subdue the strong.
Sean Illing writing for Vox (August 17) states that "Spencer, an avowed atheist, surprised [Graeme] Wood with a peculiar defense of Christianity: that the religion is false but it 'bound together the civilization of Europe." He goes on to say that "Spencer's view is common among the alt-right. They have no interest in the teachings of Christ, but they see the whole edifice of white European civilization as built on a framework of Christian beliefs. From their perspective, Christendom united the European continent and forged white identity."
Do well-meaning conservative Christians understand that getting their news from Breitbart, supporting President Trump's racist comments ["They're rapists..." speaking of Mexican immigrants], and giving a campaign position and then a White House title as "Chief Strategist" to Breitbart's Steve Bannon, puts them in league with dark forces? I doubt it.
Nor do these good people understand that supporting the proposed "Muslim Ban," to be litigated before the Supreme Court in October, puts them in league with some very dark forces which are enemies of the Gospel? Do they know that "white supremacy" comes in many guises and is sinful? I doubt it. Many think they are simply supporting traditional Christian values, and a mono-culture.
I sent a picture to an evangelical friend from St. Paul's Church on the University of Virginia campus where I went to pray, sing, and practice non-violent resistance on the Friday night before the Saturday rally. That rally resulted in the death of a counter-protester by a neo-Nazi sympathizer, and injury to many others. Surprisingly, my stance for non-violence, and the way of Jesus, elicited no response. Nary an "amen."
The "Act for America" rallies planned for September 9 made the same appeal to the same prejudice against non-whites, in this case Muslims, that was on display by neo-Nazis in Charlottesville. It is racism. And I worry that the response from conservatives in many evangelical churches will be the same as the violence that happened in Charlottesville: silence. Let it not be. I'm glad to learn the rallies have been canceled, but we must remain vigilant against the type of hate they embody.
Do evangelicals and fundamentalists who find Breitbart News appealing — and have no problem with President Donald Trump's reaction to Charlottesville ("evil on both sides") — want to preserve a white, Christian, non-Muslim, culture? A pastor for over 40 years admitted to me over dinner this Summer: "I believe in religious freedom, but do not want America to ever be a Muslim country in the future." I replied, "Do you realize what you're saying, namely that you only believe in the First Amendment freedom of religion in theory, not in practice?" He admitted the contradiction, and that his anti-Muslim fears exceed his respect for and commitment to the First Amendment.
Here's the Truth with a capital T: "The alt-right has no interest in the teachings of Christ, but they see the whole edifice of white European civilization as built on a framework of Christian beliefs. It's a paradox: They believe the West has grown degenerate and weak because it internalized Christian values, but they find themselves defending Christendom because it's the glue that binds European culture together," [Sean Illing, Atlantic, June, 2017]. The alt-right couldn't be more wrong. We are strong as a nation because we do defend the rights of Muslims and others, and have a diverse, pluralistic, culture.
One can not have it both ways. A follower of Christ will neither sanction nor endorse racism and white supremacy. And, that is what accompanies the "Unite for America" rallies. It's that simple. We must choose one or the other. Stand up. Speak out against hate.
Richard Cizik is the President of the New Evangelical Partnership for the Common Good.